Bearded's Guide To… Liverpool
Bearded heads North by Northwest to investigate the latest sounds emanating from Merseyside. Richard Lewis is our tour guide.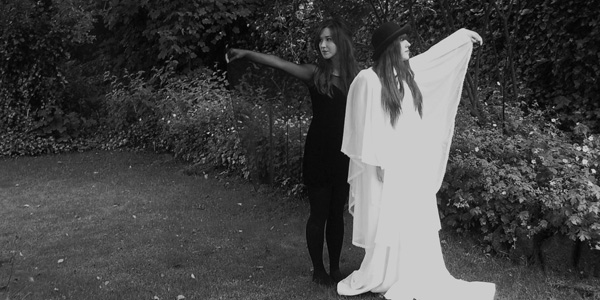 As 2011 bows out, with a flurry of end-of-year lists and inevitable arguments as to why weren't such-and-such included in them, the New Year hopefully brings listeners a raft of new music to peruse.
2012 certainly hasn't been sluggish with this year seemingly yielding new treasures within its opening weeks.
As for the end of last year,
Wet Mouth
and their US indie inspired melodic rushes presently have people licking their lips.
Elsewhere the sublime melancholy disco of
Dass Unser
at a wall-to-wall attended Next to Nowhere gig alongside
Mashemon
served notice of a compelling new voice on the city's gig circuit. More on them and the 'Mouth in the near future.
Wet Mouth
featured on the bill for the excellent Winter Solstice (Christmas blow-out) formulated by
Milk: Presents
and local promoters
Lazy Genius
in the many roomed crow's nest of Milk HQ.
While
The Loud, Bunny Monro, White Bicycles
and
Gospel
plugged their wares, simultaneously a few streets away a return booking for
Outfit
along with
Lucky Beaches
and the
Tea Street Band
saw Binary Cell studios packed to the rafters.
And now for some bands to usher in 2012…
The atmospheric pastoral blues/folk of
Bird
has been making major waves of late with a string of gigs and impressive debut EP
Phantoms
. Released on
Jack to Phono Records
in October, the disc was accompanied by a storming launch gig at Eric's and extremely heightened expectations for the follow up, due soon.
Formed via advertising on musicians' forums, the five-piece have gelled remarkably quickly, making their live debut early last year. Largely the project of frontwoman Adele Emmas (pictured), Bird's lead singer possesses a stunning voice able to move from a blues-inflected drawl to pirouetting high notes in only a few bars, her vocals guiding the band's songs forwards as opposed to overwhelming them.
The group are adherents of legendary indie label 4AD of late, home in the 1980s to much of the best alternative music released that decade.
The quintet's sepulchral atmospherics draw inspiration from This Mortal Coil, with Adele's blazing voice recalls the swooping vocals of Cocteau Twins' chanteuse Liz Fraser. The crepuscular 'Tides', combining the spooky howls of The Pixies' Where is My Mind?' with
The Kick Inside
-era Kate Bush is possibly their highpoint, dexterously played and revealing new details with every listen.
'Hey Hey Moonshine' meanwhile flags up PJ Harvey's influence, sweetening her visceral howl without diluting any of the emotion. Similarly the bare-bones blues guitar work harks back to the sonic rawness of Ms. Harvey's early work, best heard on the band's stunning downbeat reinvention of The Stooges proto-punk classic 'I Wanna Be Your Dog'.
The fledgling band venture out on their debut tour across Blighty in March, dates that are ridiculously highly recommended before bigger venues beckon.
Elsewhere in the city,
Kankouran
have turned heads despite there being only two released tracks and a few months old. Drawn from the same talent pool that begat Dan Croll (see last
guide
), the group have recently released their debut single 'Rivers'.
Via its presence on a trailer for evergreen yoof TV staple 'Skins' and word of mouth, the song is currently sitting pretty on top of sixty thousand YouTube views, a figure made even more daunting considering the track was only uploaded just after Boxing Day.
With a sound hard to pinpoint in terms of influences, aside from featured vocalist Evelyn Burke's Florence-esque vox, Rivers' surging emotional uplift demands repeated listens.
The age-old practice of music hacks paying particular attention to the B-side/s to reveal whether a band really does cut it sees the present act slicing it open with a scalpel. The flipside 'It's Alright, Follow' shares kinship with superlative Swedish diviners of melody The Radio Dept, the supporting feature almost as strong as the main attraction.
Yet to play live, if Kancouran are able to maintain the standard of their current material 2012 may well be their oyster.
By the time of publication, Rivers' listening figures will probably have put on another few thousand, ensure you get to them before it passes the million mark and say that we sent you.
'Rivers' is available from Kankouran's BandCamp
page
.