Charlotte Gainsbourg - Terrible Angels (Because)
Charlotte Gainsbourg the 'L'enfant terrible' of Serge Gainsbourg and Jane Birkin is back, and this new EP, might just confuse her fans.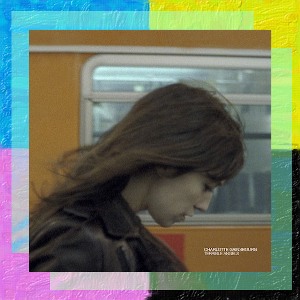 Charlotte has been in the business a long time, releasing her first album with her father at just 15 years old. Eccentric and provocative, people have come to expect a certain style from Charlotte, but with this EP, there is a definite turn around into the area of pop.
The first song 'Terrible Angels' is catchy, but smacks of Gold Frapp's 'Twist' and sends the listener into thoughts of which musical direction she might be going in. As the EP continues though there are hints of her old work, and this may, or may not keep listeners happy. With two recorded tracks, and two live tracks, it is trying to cover all bases, and ends up sounding a bit schizophrenic, but this is Ms Gainsbourg, after all. One of the highlights is her version of 'Just Like A Woman' It's a beautiful cover, the tones and inflections of her voice at certain points in the song giving it a whole new meaning. The other tracks crackle and pop their way through, [including 'IRM' live] but are not overly memorable. If you like her music, you will enjoy this EP, but I do wonder what her new album
Stage Whisper
which was released on the 7th November sounds like. If it is continuing down the 'pop' vein, there may be trouble ahead.
Charlotte Gainsbourg Links