Charlotte Gainsbourg – Rest (Because Music)
A chilly 1980s space odyssey from the book of Blade Runner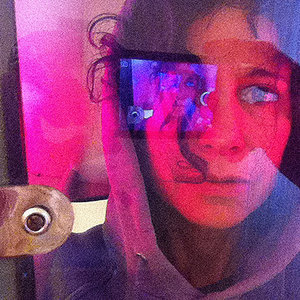 Charlotte Gainsbourg
is almost purposely not a massively prolific songwriter. She has a patient outlook on producing albums. In fact,
Rest
has been in the works for a number of years. Themes dive into nostalgia, childhood and references to the tragic event of her half-sister's death and music draws from a host of famous contributors including Paul McCartney, Daft Punk and those previously working with Arcade Fire. However, with a strong 1980s current even though the time taken was long the album seems more current and of the minute than it could have ever been.
This third album from Gainsbourg starts off as it means to go on. Stand out songs on the album are opener Ring-A-Ring O'Roses, Sylvia Says and the launch single, Deadly Valentine. While the most catchy and memorable, they are also the finest examples of the mood of the album. There is a very cool and atmospheric tone to the whole thing – a wintery, electronic blues touches all of these songs.
Added to that, there's some film noir stirred in with, as Gainsbourg puts it, the 'tortured, a little bit horror movie' sounds of Deadly Valentine as well as the walking keyboard and the squeezed out high pitch of Kate – a song dedicated to her half-sister Kate Barry who passed away in late 2013.
Perhaps because of this there seems to be a great focus on childhood friends and moments. At least that's how Kate, Songbird in a Cage (written for Charlotte by Paul McCartney), Rest and even Ring-A-Ring O'Roses make
Rest
feel. There's even an appearance from Walking in the Air on the Daft Punk assisted title track and an honest-to-God child singing their ABCs on Les Oxalis. Perhaps that's just why the album feels like a 1980s space odyssey from the book of
Blade Runner
'I wanted my voice to be quite present, the way that my father used to produce his albums', the singer explains, 'but with this electronic sound that would hopefully make it distinctive'. While the album is littered with famous names woven into its electronic mesh. McCartney, Arcade Fire, Air, Daft Punk, it still holds to be very personal to Gainsbourg following to the death of her half-sister. And for this chilly space odyssey of an album, that makes it altogether melancholic and nostalgic, cool and flowing with an ice-cold 1980s ambiance.
Charlotte Gainsbourg Links