Blushing - Tether (Self Release)
Texan dream pop quartet release beguiling debut EP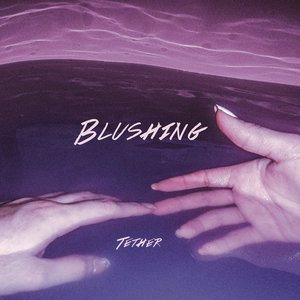 Further proof that Texan bands FX pedal game whether psych rock or in the of case of the present band dream pop remains as strong as ever, Lone Star State residents
Blushing
proffer an excellent four track introduction to themselves.
Redolent more of the Thames Valley scene of the early 1990s than anything usually associated with their home town of psych mecca Austin, Tx, Ride, Slowdive and especially The Sundays all spring to mind. In the case of the latter's gorgeous jangle pop Blushing share the Reading band's airy vocal melodies in addition to spouses featuring in the group, with two sets of couples in this case.
Sensibly the placing the title track, the most immediate song first, everything here is a warm wave of unhurried guitar textures and ear balm vocals. While the quartet can summon up gossamer light atmospheres beautifully, Why Can't We's swooping slide guitar line and additional axe crunch suggests the quartet are easily capable of baring their fangs sonically if they wished.
The longest track of the set meanwhile the six-minute glide of Mess matches the Cocteau Twins' Liz Fraser for soft vocal acrobatics. The gorgeous waltz of Protect You last injects some darkness into the formula, suggesting alternative routes and hinting at the tougher end of Ride's catalogue. A brilliantly realised first effort all told, can we have some more soon please?