Blushing: Blushing (Wallflower Records)
Texan dream pop quartet hit the bullseye with debut LP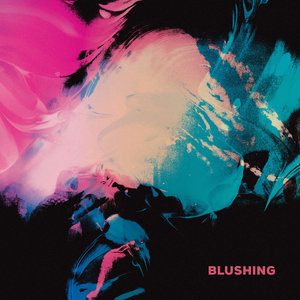 Trailed by a score of standout singles and
EPs
, Texan shoegazers
Blushing
have released their main feature, a widescreen collection of opalescent FX pedal driven gems. Founded on the vocal interplay between bassist Christina Carmona and guitarist Michelle Soto, who are backed by their spouses Noe and Jake on guitar and drums respectively, the quartet draw inspiration from the Cocteau Twins guitar rushes, Lush's diaphanous vocals and the melodic touch The Sundays' brought to their material.
Produced and mixed by Elliott Frazier of fellow Texan notables
Ringo Deathstarr
, the LP cements the promise Blushing's early releases displayed. The downbeat So Many is a slightly incongruous opening cut, prior to Dream Merchants booming along like early-days Lush, which sees the disc burst into life. Powered by a driving bassline Control is motoric guitar pop while the music box guitar arpeggio of The Last Time is steered by Jake Soto's alternating drum patterns.
The two tracks pulled from the LP as the lead single are clear highlights, alt. rock workout
The Truth
along with flipside Sunshine, whose lilting rhythm waltz time guitar chords manoeuvres between verse, chorus and bridge beautifully. Pressure, the most dramatic cut here takes in some serious axe wrangling, while Running is the finest showcase yet for classically trained singer Christina Carmona's beautiful, spiraling vocals.
Her, gliding along on a simple repeated motif is the apogee of the band's skill as texturalists, an aurora borealis swirl of guitars, while the aforementioned Dream Merchants is a pretty accurate description of the quartet overall.
8/10