Scott & Charlene's Wedding: Any Port in a Storm (Fire Records)
Superlative ramshackle indie rock from Australia via New York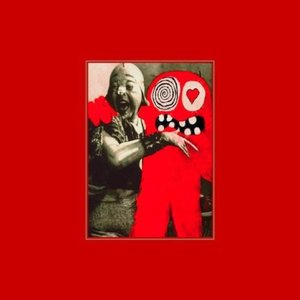 Antipodean indie pop ensemble
Scott & Charlene's Wedding
following their relocation to New York from their native Melbourne (the location of Ramsey St, hence the band name) deliver their third opus, eleven tracks of tuneful, shambolic tales of the everyman.
Described as 'divorced down and out slacker pop' on their Bandcamp page, S&CW draw on a formula that would have seen the band shoo-ins for heavy rotation on MTV back when they actually played music videos before turning into a 24 hour rolling network of celeb bilge.
Updating the lazy melodicism and well observed lyricism of the Lemonheads, Pavement and Sebadoh, sonically the band pitch themselves somewhere between motoring along comfortably and veering on the edge of collapse.
For subject matter meanwhile the ongoing struggle to scrape together enough dollar to pay the rent is the major lyrical preoccupation of S&C. Displaying a superbly self-deprecating wit throughout, the overall impression is that we are all in the gutter, but songwriter Craig Dermody is looking down the drain.
Opening cut 'Junk Shop', led off by a scrappy rhythm guitar part and trudging drums calls the BJM to mind, a somnambulistic stumble through whatever the thrift store may have of value.
Lead single 'Lesbian Wife', a shrug of resignation at everyday life that finds solace in watching the NBA displays Dermody's Stephen Malkmus-like ability to deliver offhand, seemingly ad-libbed tales, as though the band are running through the tracks for the first time.
'Fakin' NYC' the narrator's attempt to hold down a job doing security for a hip New York club, finds the singer confiding with the listener that he might possibly be out of his depth with doorman duties. '
I'll let you in on a secret/I don't know what I'm doing half the time/Keep it between me and you and I'll be fine
'.
The songwriter's travails attempting to pay for gas, food and lodgings reaches its apogee on the wonderful 'Gammy Leg', the story of injuries incurred whilst working on a building site.
Paired with following track 'Charlie's in the Gutter' the two songs represent the highpoint of the LP, the latter the most urgent track here, rattling along propelled by a nimble guitar line.
The languid 'Wild Heart' appearing last, is the longest missive here, a resigned grin at the world circling around the consolatory couplet '
You can't always get what you want/That's just rock n' roll'
Rebooting a timeworn formula
Any Port in a Storm
updates classic US college rock with no little style, the abundant personality and songwriting wherewithal on display proving that Scott & Charlene's Wedding really is something worth celebrating.
Scott & Charlene's Wedding Links