Scott & Charlene's Wedding - Mid Thirties Single Scene (Fire)
Antipodean slacker rock crew return with misfiring third album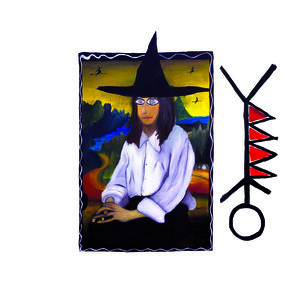 Recipients of significant praise for their 2013 LP
Any Port In A Storm
(
review
), Australian slacker rock crew
Scott & Charlene's Wedding
updated the ramshackle melodicism of nineties luminaries Pavement and Sebadoh for the present day. Following a sojourn in NYC that inspired
Any Port…
S&CW leader Craig Dermody finds himself back in Melbourne for the present LP, which as the title indicates, the 'Ah whatever, man' optimism of earlier albums has been replaced with a more downbeat perspective.
Moderately tiresome opening track Maureen doesn't begin things especially encouragingly, with lyrics that take in slain Russian Princess Anastacia, spiders and the titular figure riding the not quite in-tune guitars. It qucikly becomes apparent while the band were never exactly Arcade Fire in their production techniques, here the material is as unadorned as possible, the reverb-free recordings firmly stamped with direct from the practice room ambience.
Where Dermody really scores is on the more personal material, with the best tracks including Scrambled Eggs, a gently reflective breakfast time reverie '
My life was so different when I knew you
' and the poignant six-minute Hardest Years where the lengthy lyric sheet is almost Dylan-esque, '
Now when I was a teen/We didn't get on so much/When I left, I ran/We just lost touch/All them years running round the world/I never looked back
'.
The punchier tracks such as lead single Don't Bother Me and Distraction are anchored by hooks that work their way under the skin while the raucous guitar scrubbing of Delivered which sounds akin to The Strokes racing through a The Velvet Underground cover are superior bare-bones melodic garage rock.
End of the Story, a skew-whiff guitar riff supplemented with patches of feedback and sampled voices is an overlong drag, elsewhere the seven minute plus Bush, concerning a trip into the Outback, (not George 'It's clearly a budget. It's got a lot of numbers in it' W.) begins with an instrumental section that befits its heat-hazed destination but fails to latch on to a full-blown song. In summary then, frustrating flashes of songwriting talent with a lot of filler in between.
Scott & Charlene's Wedding Links