Mojo Fury - The Mann (Graphite)
Rather than write you a review, we thought we'd give you guys the chance to tell us what you think about a song. With a little selling from the band themselves, check out the video below and let us know what you think about Mojo Fury's 'The Mann'.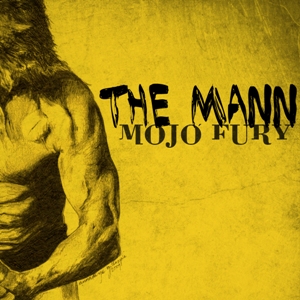 Can you tell us what 'The Mann' is about? Why did you choose it as a single to promote your record?
The mann is basically Prince. Now that you know that go and listen to the song and you get it. The detuned guitars and fast tempo give it a serious edge and make you wana get up and wreck stuff. Its the first single because it sorta does what it says on the tin, its daring but its short and the listener will go yay or nay.
How would you guys categorize your sound?
Alternative / quirky rock.
What does 'The Mann' tell us about your forthcoming album?
Its mostly hard hitting and full of energy, also thought provoking.
Do you think the single format still has relevance in today's market? What do you hope the single will do for your career?
Itunes yes, its easy obtainably and people can try before they buy. Physical copies not so much, thats why we are pressing limited edition copies.
This single is what we are using to enter mojo into the market, it will lay down the foundations to support our album release, build our fan-base and help us see who is buying our music.
Why should people give this song a repeated listen?
When i first heard 1999 i listened to it everyday for a month because i loved it.
What do you think?