Mojo Fury tour and video
Northern Irish rockers Mojo Fury are set to hit your town in the up coming weeks, and have revealed their new video for next single 'Colour Of The Bear'.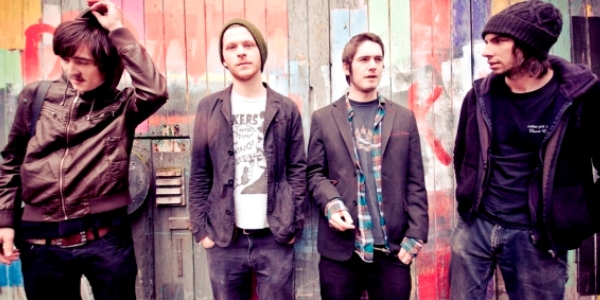 Mojo Fury
have been prominent on many people's 'Big In 2011' lists, and they're determined to set out to show you why their hype is justified.
The band have supported Biffy Clyro and Forward Russia at home; last year they toured the UK with Oceansize and Castrovalva, alongside shows with the the likes of Foxy Shazam, whilst releasing their debut single 'The Mann'. Mojo Fury offer something exciting and necessary from a modern rock band - riffs galore, vocal hooks to the brim, great songwriting, and a rhythm section that motors it down all the right paths - their feet dipped in the alternative side of "popular" rock music currently being rattled across by the likes of Pulled Apart By Horses and Future of the Left.
Second single 'Colour of the Bear' will be released Sunday 13th February on digital download. To coincide with this they will be touring the UK with Big Scary Monster's
Hold Your Horse Is
on the following dates in February, with more dates to be added between those and upcoming festival appearances in the summer. Check out the video below too.
Will see you down the front!
Thursday 3rd - LEICESTER, Firebug
Saturday 5th - NEWCASTLE, Pumphrey's Cellar Bar (FREE ENTRY)
Sunday 6th - GLASGOW, 13th Note
Monday 7th - ABERDEEN, Cafe Drummonds
Tuesday 8th - EDINBURGH, Sneaky Pete's
Wednesday 9th - LEEDS, Brudenell Social Club (FREE ENTRY)
Thursday 10th - IPSWICH, The Swan (FREE ENTRY)
Friday 11th - ALDERSHOT, West End Centre
Saturday 12th - NOTTINGHAM, The Maze
Sunday 13th - CARDIFF, Undertone
Tuesday 15th - LONDON, Purple Turtle (FREE ENTRY)
Wednesday 16th - SOUTHAMPTON, Hamptons