Young Aviators - We've Got Names for Folk Like You (Electric Honey)
Counterculture indie rockers show us just how it's done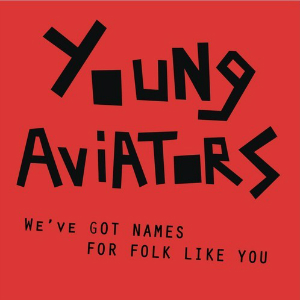 Whether you like it or not,
Young Aviators
have rocked up on the scene - and they're not leaving any time soon.
These three young, talented Irish lads, based in Glasgow, are responsible for making music filled with power, meaning and an overall immense raw sound. The trio create their own take on garage rock, infused with plenty of indie influence.
The trashy, edgy and fearless single 'We've Got Names for Folk Like You', released on 18th November 2013 under the Electric Honey label, oozes attitude; the lyrics express a deep and intense negative vibe towards mainstream culture and its twisted, selfish ways.
The riff of the guitar goes hand in hand with the catchy drumbeat whilst the high-pitched chorus of "Yeaaaaaaah, we've got names for folk like you" intertwines with the gritty energy of the vocals throughout the song. With this song, the three-piece truly demonstrate their determination and ambition to succeed.
Young Aviators are definitely a name to watch out for in 2014; a band of this calibre is sure to take off.