Exclusive: Psych Rock Outfit Black Doldrums Preview Remix EP Metempsychosis
London shoegazers issue retooled version of It's A Dandy Massacre ahead of EP release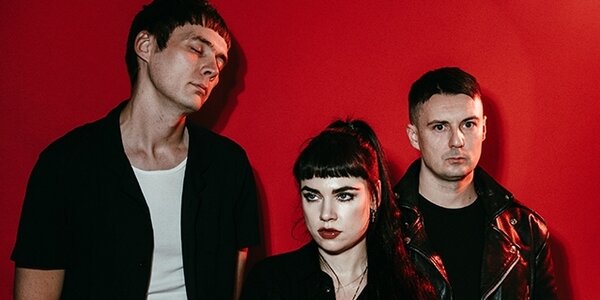 London gothic shoegazing duo
Black Doldrums
have announced new material for early next month with the release of remix EP
Metempsychosis
. The follow up to last year's excellent
She Divine
EP, the new set is due for download on 3rd July through the group's Bandcamp page.
Comprising of singer/guitarist Kevin Gibbard and drummer Sophie Landers, the duo had completed writing their debut LP and planned to head into the studio in April 2020. As lockdown took effect however, recording was put on hold. With additional time on their hands, the outfit decided to retool five of their previously issued tracks to create the remix EP.
Mastered at Abbey Road Studios by Alex Wharton (Radiohead, My Bloody Valentine, Mark Lanegan), the first fruits of the project is a new version of early landmark It's A Dandy Massacre, backed with nocturnal road movie video. Nodding to two key influences, US psych legends The Dandy Warhols and The Brian Jonestown Massacre, the synth laden redux is entitled Palingenesis Remix, a term defined as "the concept of rebirth or re-creation".
Black Doldrums said of
Metempsychosis
, "The approach to this record was to simplify these songs, allow some space and reveal the roots of the songs, finding the spark that ignited our interest in writing them the first time around. Going back to the original stems from the studio we discovered so many interesting parts that never made the final record. This time around we were able to explore those sounds more and allow the song to have a whole new feel. The process has helped us develop a different approach to making music. Something you'll see come together for our debut album".
To celebrate the set's release the band will be playing a launch show live from their living room on release day at 9pm via their Facebook and Instagram pages.
Metempsychosis is released on 3rd July through Bandcamp
Launch show 3rd July 9pm through Facebook and Instagram