Introducing… Kid Vishis
Our Introducing... series focuses on artists who we think are worth shouting about. Here we have Detroit's NBT, Kid Vishis.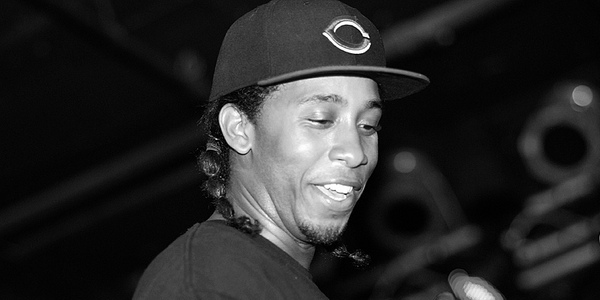 Here at Bearded we aim to shed light on acts who don't necessarily have giant labels or muscley budgets waving banners behind them. This Introducing series will focus on artists who we think are great, regardless of how much hype surrounds them or where their origin story lays.
Bio
Name: Kid Vishis
Location: Detroit, Michigan
Genre: Hip-hop
Similar Artists: Royce da 5'9''
Contact:
Twitter
Events: New album
Timing Is Everything
out now
Being the younger sibling of an already established musical force can often be of detriment to your success – Ashlee Simpson has essentially vanished, Jamie-Lynn Spears apparently no longer exists and Solange has found it difficult to break from Bey's shadow. However, when it comes to Detroit-style rap, with all its grit,
Kid Vishis
isn't finding it difficult to escape from Royce da 5'9''.
While his big bro is off gallivanting with Eminem, Kid Vishis – real name Marcus Montgomery – is sculpting flows with lyrical flair and poignancy, dropping truth bombs and eschewing the modern saccharine-ness of rap's mainmen. No gimmicks, just pure vocal dexterity. His flows are unrelenting torrents, and the Detroit wordsmith is already garnering massive praise for his slick brand of hip-hop glory. Some are making
big claims
already.
Kid Vishis has just released his debut LP,
Timing Is Everything
. It's a bombastic assault of old-school hooks, bouncing with fluid beats and unnervingly addictive earworms. It's taut, but never overdone – the production, while great, isn't the focus. That focus is squarely on Kid Vishis – he doesn't even delegate to guests (there's a brief slot from Royce, but no others). If you're looking for some real roots rap, with bold, confident rhymes spat over crisp beats,
Timing Is Everything
is all you'll need. People are making big claims, and it's easy to see why.