Introducing…The Wabbits
Our Introducing... series focuses on artists who we think are worth shouting about. Here we have The Wabbits, a Tallahassee band which has been hotting up the campaign trail with a newly released EP and live set after taking an eight month break during which time lead singer Jana, got married.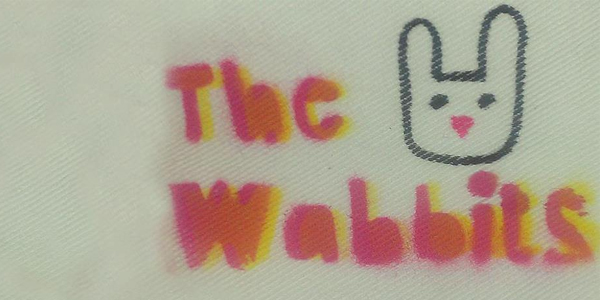 Here at Bearded we aim to shed light on acts who don't necessarily have giant labels or muscley budgets waving banners behind them. This Introducing series will focus on artists who we think are great, regardless of how much hype surrounds them or where their origin story lays.
Bio
Name: The Wabbits
Location: Tallahassee, Florida
Genre: Indie, DIY, Foam Rock
Similar Artists: Plumbtree, Dinosaur Jr., Moldy Peaches
Contact:
Bandcamp
Facebook
Events: The release of Quiet Earth EP and touring
Following the leak of their
Quiet Earth EP
in 2013
The Wabbits
decided against releasing the album, however this year they have set it loose. Having given their EP its official release in March 2015 the band kicked off touring once more and is supporting a number of bands including Boston trailblazers
Pile.
Sounding like it was recorded in someones bedroom with the bass taking the lead and the vocals pushed back, this is DIY rock at its most foamy. From Tallahassee, Florida there is a certain amount of sunshine in their beaten up guitar sound. That beaten up, dusty bass driven guitar sound is best on 'Quiet Earth' and 'Dino Fries'. 'Dino Fries' actually seeming to be a love song to a dinosaur shaped chip, with the writer going back in time to save it from its deep fried destiny. Which works surprisingly well.
The band is Sarah O'Neil on drums, Evan McLaughlin on bass and Jana McKinnon on vocals and guitar. It's a tight knit trio, each playing equal parts. At times songs are pulled along by the dominant grisly bass of McLaughlin, at times the desperate scruffy vocals and guitar of McKinnon rasp through all the while the skiffling drums of O'Neil yank the lot of it together.
This simple, fuzzing, foaming rock has the vibe of a small smoky bar. And fun, lots of fun.
The Wabbits
are most likely to be the band you buy a t-shirt of and completely cherish for the next six months, or completely forget about within the next six minutes.
The Wabbits
raw nature and energy is what will endear them to their listeners, and this should sit nicely for fans of
Dinosaur Jr
and
Plumbtree.