Introducing…Sam Frankl
Our Introducing... series focuses on artists who we think are worth shouting about. Sounding like someone smushed some genes together to create the offspring of Foals' Yannis Phillapakis and Bonobo (don't worry about the logistics) here we have Sam Frankl.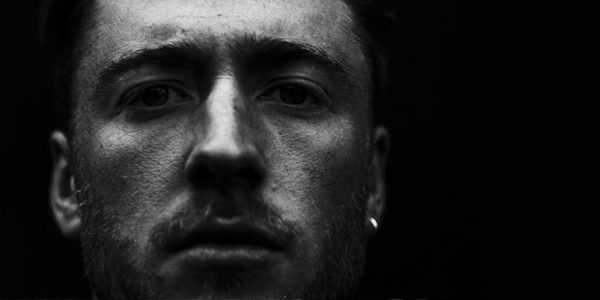 Here at Bearded we aim to shed light on acts who don't necessarily have giant labels or muscley budgets waving banners behind them. This Introducing series will focus on artists who we think are great, regardless of how much hype surrounds them or where their origin story lays.
Bio
Name: Sam Frankl
Location: London
Genre: Trip Hop, Art house, Chillwave
Similar Artists: Bonobo, AIM
Contact:
Twitter
Facebook
Website
Soundcloud
Events: Currently releasing special single edition of 'Macondo with remixes, including one with a contribution from beat poet, Jack Hirschman
Knowing a little bit about Sam Frankl's alter-ego as a successfully published poet on both sides of the Atlantic help set the scene for his music. As a result of his wanderings around the US asking people to take part in his poetry
The Surrogate Poets videos
he crossed paths with a hero of his, Jack Hirshman – a well-known contemporary of major beatnik figures Jack Kerouac and Allen Ginsberg. Hirschman's distinctive beatnik drawl reading words filters through 'Leaving Macondo' from Frankl's first solo musical project – this is a major reworking of lead song 'Macondo'.
However, this is not the only literary connection to Frankl's work. The single project 'Macondo' is linked to the city which South American writer
Gabriel Garcia Marquez
uses in many of his novels including
100 Years of Solitude
. There are a few direct quotes and references aplenty to the relationships in the book throughout Frankl's homage. According to the musician himself this is intentionally run at parallels to relationships of his own.
"I spent much of 2014 reading works from the 'Latin American Boom,' especially Marquez, Borges and Llosa" says Frankl, "Their use of personal mythology inspired me to write a broader, macro composition that looked back over a failed relationship that, to me, had come to symbolise my adolescence and early adulthood.
"Previously my songwriting about the subject had been far more intimate in scale and often, quite maudlin. By taking a step back I felt like I was able to put the relationship into proper perspective and write something that actually captured its effect on me."
Aside from the content and ability to spin a story, or literary drenched, lyric it would mean balls all without a decent sound to accompany. Fortunately, the bells recurring and twisting and the well-produced violins within these two songs give an impression of
Bonobo
or
AIM
style production. In fact, it is very similar and the heavy bossa influence makes this very easy listening, which melds loosely as a background for the grumbles about life from Jack Hirshman on 'Leaving Macondo'. His voice also touches on the sheen that Yannis Phillipakkis uses on more recent
Foals
work.
As
Sam Frankl
keeps many irons in the fire – including running his own studio – it wouldn't be surprising if it took a while for him to release a full album. But for now it's best to enjoy the mini project we have.