Introducing…Jordan Max
Our Introducing... series focuses on artists who we think are worth shouting about. Here we have Jordan Max, a British singer songwriter preaching a rich soulful take on a modern day decent into hell.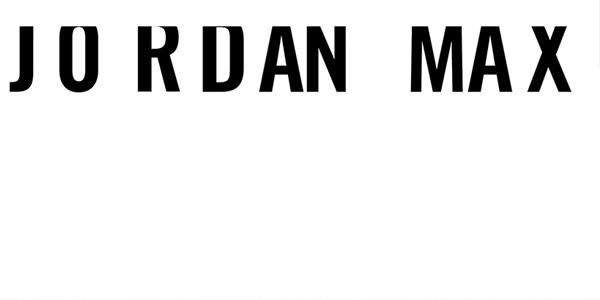 Here at Bearded we aim to shed light on acts who don't necessarily have giant labels or muscley budgets waving banners behind them. This Introducing series will focus on artists who we think are great, regardless of how much hype surrounds them or where their origin story lays.
Bio
Name: Jordan Max
Location: Oldham
Genre: Soul and Blues
Similar Artists: Ray Charles
Contact:
Facebook
https://soundcloud.com/jordanmaxmusic"
title="Soundcloud">Soundcloud
Website
YouTube
Twitter
Events: Set to release first full EP on 25th March 2016 – Only One Is King
Butting into the world of soul with a couple of dark clouded chords and a voice that breaks like a storm, this is
Jordan Max's
single release from his debut EP
Only One Is King
out on Full and Bless at the end of March.
It's a hellish rich piano with strong vocals painting a picture of fire, brimstone, the devil and possibly Oldham.
While it might seem more likely that
Jordan Max's
'Hell' is the product of a lifetime of deep south soul education, he is actually from England's north-west. So the soul we're talking about is of a much more local northern kind. And it gets under the skin with hefty pulls at the traditional references to the devil, crucifixion. However, the lyrics themselves paint a much less supernatural world. The opening lines of "people trying to get high whilst living in hell," give reference to an area of extreme poverty. And the whole theme of the song appears to be about taking this in his stride and accepting it. A bleak outlook. A completely brilliant darkness.
As far as his back catalogue goes this is all that Jordan Max has offered up at this point. With a website, a YouTube channel, Twitter, Facebook, Instagram and even Snapchat he has built every foundation but he's just getting started. With 'Hell' going for a free download on his website as a teaser he's clearly confident that there's more quality to come.
The aforementioned single was produced in his bedroom, and you can imagine that when
Only One Is King
is released on 25th March that too will have been produced the same way. 'Hell' is a passionate start to build up the promise of
Only One Is King
, more of the same would do it. Though if you're looking to find out more, probably best to use the links above rather than typing his name into google. Until he gets a full album out and fulfils his potential the internet will try and flog you trainers.