Introducing…Have You Ever Seen The Jane Fonda Aerobic VHS?
Our Introducing...series focuses on artists who we think are worth shouting about. Have You Ever Seen The Jane Fonda Aerobic VHS are a synth driven Finnish band with catchy overdriven vocal lines, just on the cusp of releasing their first album following the release of the single 'Family Man.'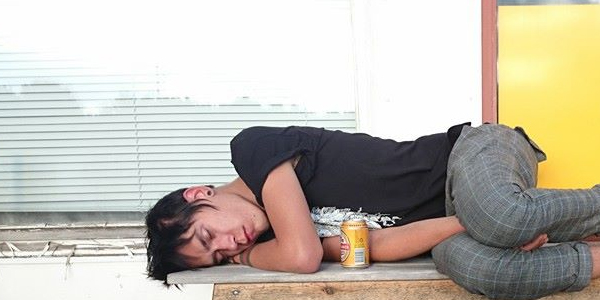 Here at Bearded we aim to shed light on acts who don't necessarily have giant labels or muscley budgets waving banners behind them. This Introducing series will focus on artists who we think are great, regardless of how much hype surrounds them or where their origin story lays.
Bio
Name: Have You Ever Seen The Jane Fonda Aerobic VHS
Location: Kouvola, Finland
Genre: Synth pop, flower garage
Similar Artists: Lykki Li, Amason, Mum, Grouplove
Contact:
Soundcloud
Facebook
Events: Release of debut album Teenage Sweetheart on 11th September
This is Flower Garage – apparently.
As the grunge-like shared vocals from
HYESTJFAVHS
are weaved into the synthesized trumpets and snares at times this sounds like
Courtney Love
drowning in a brass band – especially on 'Be My Baby' the second track on
HYESTJFAVHS's
debut album
Teenage Sweetheart.
And as with grunge alongside the unflinching bedroom-rock joy of songs such as 'Family Man', there is a tinge of nostalgia for teenage dreams. Choral singing and high wrenching keys aside, there is an underlying unstructured emotion to what the Finnish trio has to offer. And it's little to do with the ridiculousness of their name.
However, with a mammoth name comes curiosity. Everything about it, and the sound pulsing out of Have You Ever Seen The Jane Fonda Aerobic VHS, is laced with a craving for the 80s.
Sometimes HYESTJFAVHS raves like children having a fight whilst rolling down a major incline on a grassy knoll. And sometimes they stop for a moment to soak up the moment and consider the past. And sometimes they take photos of each other plumb tuckered out (as above). Either way the Finnish trio is more about having explosive fun and doing it with trumpets, synths, creaking microphones pushed to their edges and rasping voices wrapped in all of it.
Have You Ever Seen The Jane Fonda Aerobic VHS Links