Introducing… Olivia Sebastianelli
Our Introducing... series focuses on artists who we think are worth shouting about. Here we have Olivia Sebastianelli, an emotionally mature singer-songwriter with pop charm and rock clout.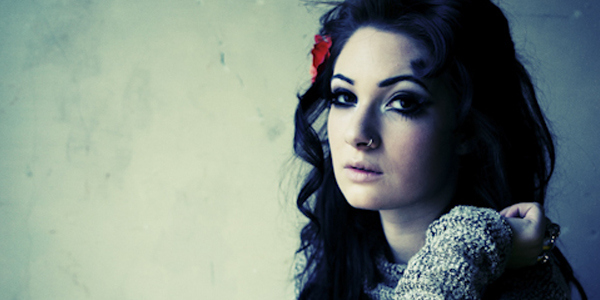 Here at Bearded we aim to shed light on acts who don't necessarily have giant labels or muscley budgets waving banners behind them. This Introducing series will focus on artists who we think are great, regardless of how much hype surrounds them or where their origin story lays.
Bio
Name: Olivia Sebastianelli
Location: London, UK
Genre: Acoustic pop/rock
Similar Artists: City and Colour, Lucy Rose
Contact:
Twitter
,
Facebook
Events: Upcoming debut album,
Pebbles
Olivia Sebastianelli
's 'Rose of Stone' has seen astounding success in recent weeks, and its haunting melodies have proven popular both online and on the live circuit. Its lyrics, rife with loss but not gratuitously morose, are restrained and tasteful: "I tend not to go into to describing lyrics too much. I like the listener to relate them to themselves and their own situations; there is always a message though."
This is a very accurate reflection; what makes the song work so well is its arresting, abstract title and similarly stylized lyrics, not to mention the video: a beautifully shot, art-house piece of film-making that reflects both the atmosphere of the track and the subject matter. Shot in a Grade 1 listed chapel of a school and crawling with haunting set pieces and phantasmagoric imagery, all aspects of Rose of Stone are perfectly weaved together and the effort put into producing the track and its supporting media pay off spectacularly. On the video, Olivia says, "I wanted it to be not too fussy, simple, and beautiful."
And she has certainly succeeded.
The success of 'Rose of Stone' has brought with it some packed-out live shows and immense online publicity – "I'm not ashamed to Google myself…and find results! But I've noticed the crowds growing, and playing live is my favourite part. It's great!"
"New singles are next. I've got the album written and recorded so for now, it's just about building the fan base and getting myself out there."
If 'Rose of Stone' is anything to go by, with its beautiful simplicity and subtle hooks that will stay with you long after the final note, then expect big things from
Olivia Sebastianelli
, an artist brimming with talent, originality and musical eloquence rare in current solo acts.