Introducing… Cloud
Our Introducing... series focuses on artists who we think are worth shouting about. Here we have lo-fi, high-intensity singer-songwriter Cloud.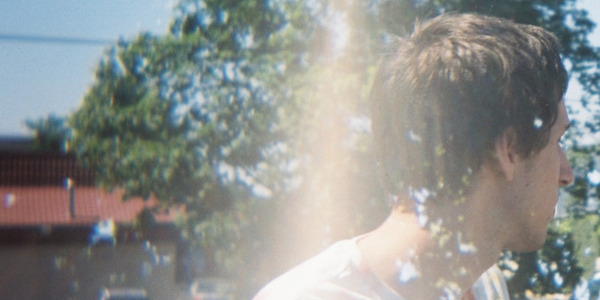 Here at Bearded we aim to shed light on acts who don't necessarily have giant labels or muscley budgets waving banners behind them. This Introducing series will focus on artists who we think are great, regardless of how much hype surrounds them or where their origin story lays.
Bio
Name: Cloud
Location: New York/Boston/Los Angeles, USA
Genre: Lo-fi, dreampop
Similar Artists: Animal Collective, The Rest
Contact:
Facebook
Events: Released his third LP via Audio Antihero in August
Cloud
, AKA Tyler Taormina, leads an ad hoc creative existence, spreading his prolific energies across several collaborative musical projects at once, including
Adam and Naive
,
Fjords
,
Primacy Effects
, and
Marblemouth
, and involving many of his artist friends in his solo work. As
Cloud
, he has released two albums independently,
Elephant Era
(2010) and
Rocket
(2011), and with his latest record released by Audio Antihero, entitled
Comfort Songs
, he's fleshed out the sparse fragility of his earlier efforts to create uplifting fluidity.
Comfort Songs
sees the bedroom dreamer use methodical, long tracks to settle you, cultivating the mindscape of your worries. Though
Cloud
's style places Taormina in the lusher end of the lo-fi spectrum, his lyrical content exposes the irony of the low fidelity genre: whilst the faithfulness of the sound may be considered of more modest quality, the perception of the artists working in this genre is often one of the most authenticity and truthfulness.
Cloud
's lyrical style is definitely confessional, personal, and not so much stream-of-consciousness as it is dipping in and out of various consciousnesses.
Citing the influence of
Animal Collective
,
Conor Oberst
, and
Sarah Records
,
Cloud
utilizes extended moody interludes, slips of glissando, and infinitely tumbling piano to convey a shimmering path to recalibration and refreshment. There's a glowing, warm centre to his music, a honeyed ease that obtains even in songs about uncertainty and pain. His sound and lyrical content also relates to others in this subliminal constellation of twenty-first century indie style, including Canadian band
The Rest
, and fellow American, Derek James, who records as
Black Umbrella
.
Cloud
's meandering melodies and lack of straightforward narrative produces an anti-pop with an aesthetic of unfinish, moving, above all, towards aural texture and feeling; his song entitled 'Bright & Blurry' encapsulates this trajectory. The music is deceptively loose, ostensibly collaborative jamming, but in reality, tightly crafted composition.
According to
The Other Side Reviews
, next spring Taormina is planning to release a fourth album as
Cloud
called
Zen Summer
. It promises to be balmy, as much as
Comfort Songs
was balm for the hurting. Whilst
Cloud
has often been compared to
Conor Oberst
, the former doesn't have the deep-seated, cynical darkness of the latter; instead,
Cloud
is shot through with silver.