Introducing: Matt Maltese
Our Introducing... series focuses on artists who we think are worth shouting about. Here we have Matt Maltese a piano seated South London kid who's belting crescendo on latest single 'Vacant in the 21st Century' belies his wiry shaven-headed figure.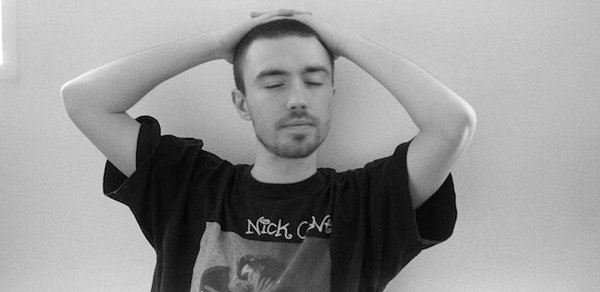 Here at Bearded we aim to shed light on acts who don't necessarily have giant labels or muscley budgets waving banners behind them. This Introducing series will focus on artists who we think are great, regardless of how much hype surrounds them or where their origin story lays.
Bio
Name: Matt Maltese
Location: London
Genre: Cling Film Piano
Similar Artists:
Mercury Rev
,
Feist
,
Nick Cave
,
Leonard Cohen
Contact information:
Website
Soundcloud
Twitter
Facebook
Events: Currently touring his new songs across the UK
"Doomed kids, self-obsessed twins, dysfunctional married drones and a grandmother living in a shopping channel. All inside Great Britain." That's how Matt Maltese summed up his latest single 'Vacant in the 21st Century' on his Facebook page – he also added a p.s of "Someone please show this to the Trump across the pond." And that theme of investigating society, whether on a microscopic level or wider is a running theme throughout his songs.
A songwriter along traditional lines, Matt Maltese has mostly released intimate songs made up of just himself, his piano and his voice. His existing musings of piano ploddings joined together with rolling vocals that are controlled, relaxed or haunting are rife on his records such as his only previous EP release called 'In a New Bed' which was out in April.
Rarely wandering into a heavier music than his idols of Leonard Cohen (he recently
covered Cohen's Paper Thin Hotel
in typical stripped-back style with oddly coherent vocal mutterings) or Nick Cave, latest single 'Vacant in the 21st Century' is almost a departure from his original direction. With the addition of crunching guitars and reverberating vocals this is much louder and bigger. While lyrically the topics are just as heavy in tone as his idols, Maltese has added a giant crescendo to his quiet musings. A charging colossus of feeling, summing up his frustrations, anger and contemplations about society as it is today. Wanking teenagers and crushed dreams are all in this one. It's received praise from a number of places already, so expect him to fill out the small venues he has booked on his UK tour – including tiny, intimate cafes such as The Ort Café in Birmingham on 23rd November.