Introducing: Drum Eyes
Whisper it quietly, but we at Bearded think Drum Eyes are about to unleash the best debut of 2010, possibly of the decade. We caught up with Shige Ishihara (AKA DJ Scotch Egg) to ask about his influences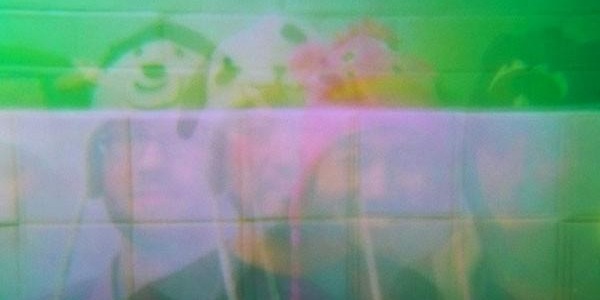 After the Scotch Egg records, how did Drum Eyes come about?
It was something of a different approach with using the Game Boy sound, but now in a different concept - it is obviously more of a band now. It's more about people in Drum Eyes - there are seven of eight of us - and there's much more chemistry and communication.
The Drum Eyes / Devil Man [Shige's equally amazing heavy dub project] sound is a hell of a lot more bassy than Scotch Egg, how conscious was that decision?
Scotch Egg has a pure sine-wave very low sound, Drum Eyes and Devil Man are using actual bass guitar. I love bass music but I guess I wanted to approach bass music with actual bass guitar with a different kind of inspiration - such as krautrock, dub, old synthesizer music and something heavy - Devil Man is more about distortion!
How do you find working in the band setup after playing on your own?
It is less stressful than solo to be on the stage, but more to organise to play the show. Making sure each band member is available makes it so much more difficult to say yes to a lot of good shows, and taking band equipment is hard. I was lucky to choose the Game Boy in the beginning! Creatively, when Drum Eyes started i was composing all the songs, but now everyone from the band contributes when we make the song, so it is more about communication.
Response to the record seems to be overwhelmingly positive, how do you feel that this record is more accessible than your previous ones?
Drum Eyes is probably a more different kind of energy to Scotch Egg. Scotch Egg had more the energy of 'fuck off', but this is more of a stoner vibe.
For those who aren't aware of your music, explain the sound of Drum Eyes...
I don't know. We are not really trying to sound anything, but there's a lot of influence from a lot of great music we hear from the past to now!
With people saying artist focus should be on live performance, do you care much about how the album sells?
It is underground/experimental music so i am not thinking it will sell a lot anyway, it is more about thanks very much to the label (Upset the Rhythm) who is putting our records. It is a lot of risk and need guts to putting out this kinda music. Live performing is of course is very very important and probably most important for me personally, but making an album is great fun too!
What made you want to be in a band/make music in the first place?
J Pop!!!
Drum Eyes - 50/50 (Upset The Rhythm Records)