Interview: War Room Records
Joe Edwards and Danny Castree from Merseyside based independent War Room Records chat about the label's formation and future plans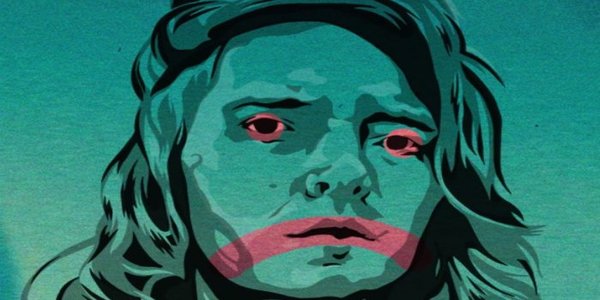 Nearing their first anniversary since their inaugural release, Merseyside based independent label
War Room Records
are preparing their next run of releases for 2015.
Comprising
By the Sea
keys player/producer Joe Edwards and sound engineer/tour manager Danny Castree, the label was established last summer, with the debut issue fittingly enough By the Sea's superlative second LP
Endless Days, Crystal Sky
released to sizeable acclaim in August.
Ruins
, by elegiac Merseyside quintet
Tear Talk
was next to arrive in January, becoming the first in a clutch of releases set for this year with upcoming EPs from producer
AGP
(pictured) and post-punk set
RongoRongo
With By the Sea currently between their second and third albums ('we're ticking along, writing more material' Joe notes) a meeting convened to discuss the label takes place in the Leaf Cafe, Liverpool city centre, an apt location given the number of shows the band have played in the gig space upstairs.
An obvious enquiry to begin with then, where did the inspiration to create a record label come from? 'Me and Danny O'Connell (By the Sea bassist) talked about it for years and years, when we were kids even' Joe explains. 'We ended up producing Tear Talk's EP and we were kind of talking about it round that time but we weren't sure whether we'd be able to pull it off. We started it off with the first release being Tear Talk and other bands we liked. It was never really the intention to have By the Sea on the label but it worked out that way. We just want it to be stuff that we like and worry about the rest later, whether it's gonna sell or not'.
'I've known Joe for years, my background is live sound really, working as a tour manager and sound engineer' Danny explains. 'I worked with Joe and (early Miles Kane featuring bands) The Little Flames and The Rascals as well as By the Sea. More recently I've been working with Drenge. Seeing how the label was going I just had this desire to get more involved with something that you can leave a bit of a legacy with records. The live stuff is so transient, it's exciting, but once one tour's finished that's it then, it's gone. I was really impressed with what Joe had achieved so far with the label and feeling like I could offer something'.
Named after the
op centre
in Stanley Kubrick's mordantly humourous Cold War classic
Dr. Strangelove, Or How I Learned to Stop Worrying and Love the Bomb
War Room hopes to build towards having their records recognisible from the covers alone. An approach that has paid dividends for Brooklyn outfit Scared Bones, home to Amen Dunes, Crystal Stilts and David Lynch, fellow New Yorkers, the near-legendary James Murphy co-founded set up DFA Records are cited as an inspiration on Joe and Danny.
Given that Tear Talk issued their
Ruins
EP on the unusual (and highly collectable) edition of double 10" vinyl, packaging and formatting are highly important to the company. 'It's not just about the music, it's about the whole aesthetic, you know how labels have an identity with the design and the artwork' Joe states. 'You know how (1970s rock outfit) Vertigo had that really hypnotic logo? Same with Verve, The Velvet Underground's label. The look of it has always been a big thing' Joe enthuses. 'We wanna establish it so people are just buying it for the label'.
With War Room releases so far on vinyl (including DL code) and download, CDs will hopefully be a fixture at a later stage. 'I think it's a bit of an exaggerated myth about how much vinyl sales are up, it's by a tiny bit, but it's still more of a niche' Joe states. 'It's about five years until there will be a retro MiniDisc release' Danny laughs.
Understandably wanting to keep within budget limits at the outset, a mixture of sure-footed promotion and principally bands Joe and Danny have complete faith in are essential for the label they explain. 'It's out of our own pockets, that's why we're gonna pick things that we believe in 'cos if they don't sell, at least you wanted it out there. If it doesn't sell at least you can say 'Ah well, I think it's great'' Joe states. 'If you invest in the right artists or the right album then you've got the potential to do a lot more' Danny nods. 'As long as you're folding everything back into the label and not taking anything out, which is kind of our ethos'.
'You don't want it to be a folly, like (
casually
) 'Yeah whatever, we'll put your record out'. You want it to work properly' Joe emphasises. 'We wanna make sure that it sticks' Danny agrees. 'At this stage in the label a couple of bad releases could be really detrimental to what we're doing, they have to be really considered'.
Before any manufacturing or distribution costs are factored in, the prospect of studio bills is the initial financial hurdle to clear. 'Each release would be different, I don't think we'd have one particular format that we'd use' Danny explains of paying recording costs. 'If a great band comes along and has an EP recorded and we want to put it out we might do that, whereas on the other hand there are other artists we're looking at just developing. The ethos would be that we'd foot the bill'.
Re-recording material meanwhile has frequently presented the hazard of diluting what might have made that particular record special in the first place. 'Is it worth spending five hundred quid for a slightly better snare sound?' Joe asks. 'More and more bands these days has someone in them who'll record them, especially with electronic artists who record on a laptop'. 'Band's demos are getting to such a high quality that sometimes it's hard to discern whether it would be worth re-recording it' Danny adds. 'The music industry is evolving. It's important to remember that we're emerging into an industry that's completely different and you can't really stick to the norms of the established labels'.
The ethereal lullabies of Merseyside producer
AGP
otherwise known as Andrew Gordon Parry from rising Liverpool band
Strange Collective
is the next release for the label. With only a single appetite-whetting track from Parry online at present, the lush soundscapes of
Couldn't
has scored notable blog support, with the producer's debut release, five track EP
How Could She Love You?
set to appear on July 31st .
The label's most recent arrivals, avant-pop ensemble
RongoRongo
scored national press attention for their initial three track Cassette Store Day release
Shiver
last October. Accruing acclaim in the blogosphere, the band's sinister melodicism is set to be further showcased on their first EP, slated for release through War Room in the late summer.
With the roster currently standing at four acts, Joe and Danny are keen to add more to the stable, including artists based beyond Merseyside. While Liverpool has recently seen an exponential rise in new music coming out of the city, the internet has increased the reach of grassroots labels immeasurably. 'The reach of a scene now could be one band from Liverpool connected to a group in London, then Glasgow' Joe states.
Beyond the imminent run of releases meanwhile the Birkenhead-based pair clearly aren't short on ideas, with a practice that iconic Seattle label Sub Pop pursued with some success proposed. 'We'll maybe do split 7"s' Joe suggests as the interview draws to a close. 'Or maybe singles for bands who don't necessarily want to get tied down to doing an album'.
AGP debut EP How Could She Love You? is released through War Room Records on 31st July
Preview Photo Credit: Cheryl Doyle