Interview: Pete and the Pirates
Frank Kruyer chats to indie darlings Pete and the Pirates...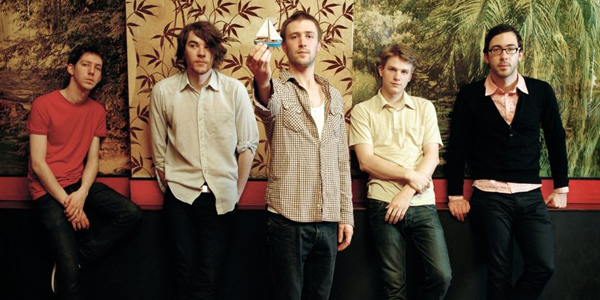 Reading Rockers
Pete and the Pirates
have been playing their honest brand of indie since 2004. Seven years, seven singles, two EP's and two albums later the outfit is about to embark on an extensive European tour kicking off on the 22nd September at the Manchester Deaf Institute (a few weeks after opening for the Kaiser Chiefs at Kirkstall Abbey) in support of the critically acclaimed
One Thousand Pictures
. Bearded took the opportunity to check in with the likely lads before they set off.
Your latest record One Thousand Pictures was released back in May. Creating the second album is a notoriously difficult process, how was it for you?
We spent quite a lot of time trying things out that didn't work in the end, so for a while it was mostly a process of trial and error. But when we got working with Brendan (producer) everything just sort of clicked into place and it became a really satisfying process, where it had been more frustrating before. So I'm glad we didn't settle for that, and eventually found what were needed.
The first full length record Little Death was followed by a pretty extensive period of touring, are you a group that enjoys life on the road?
Yeah we do, it's great to find out people are really digging our music in far away places, and it's always fun to meet them.
Any interesting rider requests?
Not really, unless you find beer interesting?
Two EP's and two albums in, I imagine you guys are more than aware of just how difficult it can be to stand out in a sea of indie. What separates Pete and the Pirates?
I don't really know, I guess that's for the critics to say. I wouldn't say we're constantly trying to be different to what's out there, in terms of having some original sound that nobody has ever heard before, but I would say we have a pretty distinctive, memorable sound which some people seem to really like.
Your sound fuses elements of folk, rock and post-punk laced with pure pop melody, care to share some influences?
Sounds like a recipe for a cocktail! (laughs)
A few of your tracks have found their way into some television programs, the latest spot 'Come To The Bar', broadcast along with the end credits of Channel 4's 'Sirens'. Has this kind of exposure led to you seeing any difference in the fan base?
It's hard to tell at this stage but I think that kind of thing either has one of two effects, either nobody notices or it gets you some new interest. For example, we had a song in some Russian phone ad not too long ago, and suddenly we're getting all these messages from Russian kids saying, come and play in Russia we love your band and all this kind of stuff, so that's pretty cool.
I hear that unfortunately, several copies of One Thousand Pictures were lost during the terrible fire at the Sony distribution centre. Do you feel that Stolen Recordings will be able to cope with the loss? Furthermore, have digital sales helped ease the pain at all?
I'm not really sure of exact figures but I do know that PIAS got some help from somewhere so they could repress a lot of stuff quickly. So that's good. I don't see it having a long term effect on Stolen Recordings - I think they will weather the storm. But if you love their music, the best thing to do is go and buy some, cos it's pretty tough for indie labels these days.
Have you guys already got any plans to get back in the studio come the New Year?
Yeah we're not gonna take so long this time around.
For anyone who isn't familiar with what you do, if you had to choose one what would you say would be the best Pete's track to start with?
Probably have a listen to 'Come To The Bar', it has all the hallmarks of a PATP track.
Thanks for your time and good luck with the current tour, lastly, what are Pete and the Pirates listening to at the moment?
Really digging the new Metronomy album. I hope they win the Mercury Music prize
Check out peteandthepirates.co.uk for a full list of tour dates and free download of the Phewneral remix of 'Winter 1'.
Pete and the Pirates Links