Interview: Mice Parade
Championing the last vestiges of what it means to be truly rooted in 'Indie', and with the latest album What It Means To Be Left Handed released a just a month ago, Mice Parade embark on their last night in the UK, before heading over to mainland Europe.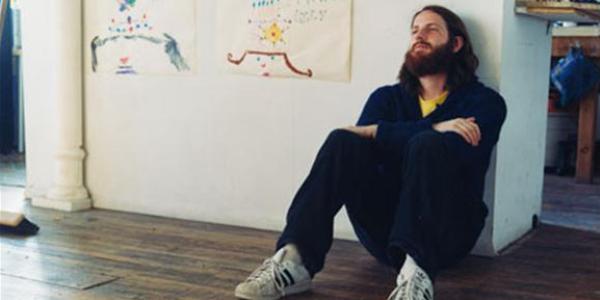 Bearded
caught up with Adam Pierce, pioneering creator of the anagrammatically named collective, ahead of the show to discuss the new album, the politics of touring and what is in a name.
- Mice Parade is an interesting name, where did it come from?
At the time I guess I felt that the rock stuff was more me, and playing the freaky dance beats on drums felt weird. I was just having fun in the studio so I felt I should name it something which was not just me, because I wanted to put out the rock stuff too. I have this crazy buddy who I'm not in touch with anymore. He said "make an anagram", so I did.
- The band seemed to have formed organically through recording.
I never intended this to be a live band, it was just me making recordings because thats what you do, and its fun to do. After three albums, things were going okay and people started asking us to play live, and we tried to figure out how we were going to make it work live, so I asked some friends to help out, and it went from there.
- So it's fair to say that the nature of the music has changed somewhat since your first album?
Well its a live band so once you start touring and it gets fun, and by the third or fourth album we started writing more stuff. It was very difficult to play old stuff, as older recordings had a million parts to them, and people only have two hands, so we started thinking of stuff that could play live that wasn't missing 19 other parts. It evolved from there.
- Starting off as just a studio band, how does the tour work with so many of you?
I think the main motivation for touring is in addition to new places and meeting new people, the motivation is getting to see these people, cos we don't all live together, so we get to hang out with great friends and talented musicians. We don't do this too often so its like a get together.
- What does the name of the new album mean?
I never put too much weight behind anything thats not the music. I don't know shit about anything thats not a note. Its a silly band name and to name an album is a silly thing, but its a product, and people need to sell it for us to make a living. I guess this album title comes from the fact that it is musically all over the place. It was freeform. We didn't write a lot of this stuff beforehand. The chaos effect of it, when I listened back I thought, woah! This is a weird album.
- It's been described as having a "giddy pace", that's very succinct.
Good, thats probably the only thing I was thinking. I was trying to make a happy album, I don't know if it is, but I think it is.