INTERVIEW: Justin Townes Earle - The Man, The Myth
Justin Townes Earle has packed a lot into his 29 years. Inheriting both his famous father Steve's talent, and his fondness for raising hell, this super-talented singer-songwriter's trajectory from teenage rebel to potential superstar has been a bumpy one.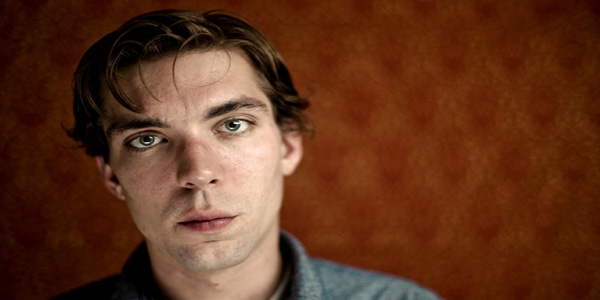 Four albums in as many years have been packed with powerful, direct and poetic tunes steeped in gospel, blues and old-school, tear in your beer country. And he just loves to play live, with a longstanding band whose strings and horns give his tunes an extra dimension to many of his peers.
The combination of talent, hard work and relentless touring has given him a growing audience and critical acclaim. He says: "I try not to read my press but it does matter. This is a business as much as anything else. And [I need to succeed as] I don't really know how to do anything else. I don't think it's cool to be struggling. I want to make some money …"
The myth of the nobility of the struggling artist isn't one Justin has much time for: "Sorry dad, but I don't wanna be 50 years old and still slogging around. I wanna be playing 50 shows a year in really nice places." And the man who's been gigging relentlessly since his teens, has certainly been putting the hours in. Justin admits that "We've worked really hard on the US and kinda ignored y'all for about a year…"
Justin's last record
Harlem River Blues
was his first to break the US top 50 album chart, but then disaster struck. His current UK tour was postponed for several months, after he slipped back into his old ways and was arrested for battery, public drunkenness, and resisting arrest, following a dispute over his pay.
He's always been upfront about his struggles with sobriety, and cracked a few jokes on the subject, at his (largely solo, sold-out) gig at Islington's beautiful Union Chapel later that night. But when we met up, just after his soundcheck, he looked in need of some shut-eye.
He's so laid-back he's horizontal: the man who made GQ magazine's list of the world's best-dressed men, conducts the entire interview lying prone on a dressing room sofa. Nevertheless, he's charming and courteous, his answers soft-spoken and thoughtful.
Justin is keen to correct a common misconception: while he did play with his father's band for a short while in his teens ("I got in a lot of trouble!"), the seven-times-married Steve wasn't a direct influence on him musically – "No, not at all. We were with my mother: there weren't too many musicians around."
Nevertheless, the man named after late cult legend Townes Van Zandt has always taken his calling very seriously, and has little concern for the latest musical fashions. Growing animated, he insists: "I think there's a deeper purpose [to making music]. I don't wanna find the next thing, I wanna work with what's already there. People turned their backs on so much music that's now coming back into play. I don't know what it is about the new generation but they're starting to recognise it [the power of the old-time masters] more."
Justin modelled the sound of
Harlem River Blues
on Bob Dylan's 1997 'comeback' record
Time Out of Mind
; and tries to follow Tom Petty's dictum that the best songs are short and sweet. He says: "I'm very conscious of making the songs digestible, and I think that nowadays people have pretty short attention spans. If you want to grab their attention, you've only got a few minutes."
He's certainly taken this advice to heart on
Harlem River Blues
, which clocks in at a fraction over half an hour. Justin listened to a lot of gospel music while making the album: "I took the approaches of two different families: the Staples singers and the Carters".
Though he has relocated from Nashville to New York, Justin is as Southern as they come. Nevertheless, he knows London well – and, at tonight's gig, reveals that he's even thinking of moving over here to live. While his schedule hasn't given him much chance to explore the country this time around, he's bothered, as "I've been to England
so
many times. I like Notting Hill, the way it's set up, it's got everything you need."
No new British acts float his boat, but he confesses: "I like Mike Scott and Shane McGowan.
Fisherman's Blues
[by the Waterboys] is one of the best records I've ever heard. Whatever Mike Scott was eating for breakfast, I want some!"
Justin will need all the help he can get, as his punishing schedule isn't going to ease up any time soon. He's already started writing his next album, and is following his trip to Blighty with yet another US tour. It's not a prospect he's looking forward to: "It's gonna be February in middle America, it's gonna suck! Everyone's grumpy, we're trekking through the snow. But it's what we gotta do…"
If there's any justice, hopefully soon
Justin Townes Earle
will be able to buy himself a comfy tour bus… Make it happen, people.
Justin Townes Earle Links