Chickenhawk's favourite videos
After nabbing acclaimed photographer Danny North to direct the video for their single 'I Hate This, Do You Like It?'. Leeds rockers Chickenhawk share with Bearded five of their favourite videos from independent acts. They like them, but do you hate them? (Do you see what happened there, do you see....it's their song title...it's changed round ...play on words you see...yeah you get it).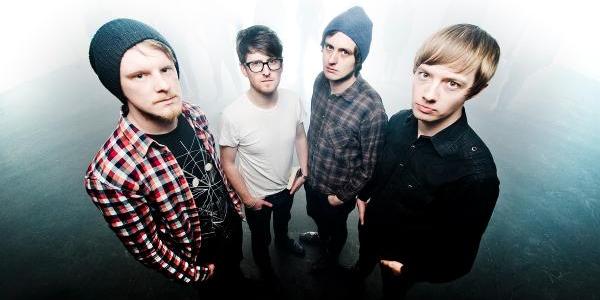 Adebisi Shank - (live in Tokyo)
I once was fortunate to catch these in some grimy basement in Hyde Park, Leeds and I've been stumped as to how they pull it off so well live since. Their new material is equally awesome too. I'm sure the guitarist was in the hit show 'River Dance' previously to AS.
Kong - 'Leather Penny'
Good friends of ours. We toured with these fucking idiots last year and it was one of the best experiences of my life. This video kind of sums them up for musical ability, clever song arrangement and just for being the morons they are proud of.
Take A Worm For A Walk Week - 'Snuffelupagus'
Having played with these guys for years, I've seen them evolve and push themselves to what can only be described as 'the brink of chaos'. It seems no matter how loaded Johnny gets on stage, they never disappoint. Keep your eyes out for the new material on its way.
Blacklisters - 'Hero Of China'
Blacklisters - Hero of China **WARNING: FLASHING IMAGES** from Roach Productions on Vimeo.
"Best Jesus Lizard covers band in Leeds" (sorry lads, had to get that one in). Heavily influenced by real dirge/grunge rock like Qui, Rapeman, Shellac etc, and none of all this current watered down crap out there. If I had to give you some advice about these, it would be to take off your belt and leave it at home before drinking with them (see the track 'Belt Party' for reference).
PVT (previously Pivot) - 'Window'
One of my new favourites, well since their last album really, but this video is wicked and gives a new perspective from a bands point of view whilst rehearsing / playing live. I love this track, shame I keep missing them live....maybe one day.
Chickenhawk's new album
Modern Bodies
will be released November 1st on Brew.