Bearded's Guide To… Dublin
Get the essential info on what's happenin' across the water from Bearded's Patrick Gormley.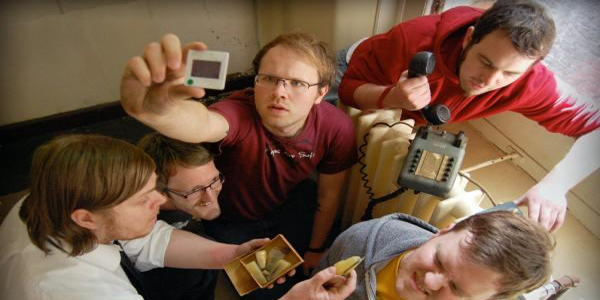 There is an old joke floating around over here that goes something like, What is the difference between Bono and Jesus? and of course the punch line is Jesus doesn't walk around
Dublin
thinking he's Bono. Clearly U2 are the cities most famous musical export but Dublin has always been steeped in a rich and diverse musical history, with bands such as Thin Lizzy, The Boomtown Rats, My Bloody Valentine, A House and The Frames also calling the city home.
These days it is almost impossible not to be handed a flyer for some gig by one of the many new up and coming bands as you navigate your way around the city centre, which is testament to the current booming live scene in Dublin. There always seems to be some band playing somewhere every night of the week.
Whelans
on Wexford Street, one of the oldest and most established venues, offers a huge live roster of new and well known bands, while newer venues like
The Button Factory
in Temple Bar and
The Workmans Club
on Wellington Street are also helping to showcase a lot of the contemporary talent that Dublin is producing.
One of the bands to reap the benefits of playing the live circuit in the city is post rock outfit
Butterfly Explosion
. Formed in 2005 Butterfly Explosion were a staple on Dublin's live scene for a few years before releasing their stunning debut record
Lost Trails
last year. Produced by Torsten Kinsella from God is an Astronaut, the record was a beautiful blend of dreamy shoegaze and explosive rock sentiment and has often been compared to
My Bloody Valentine
or
Ride
. If you can at all it is one that really should be checked out.
Singer songwriter
Cathy Davey
is another artist currently making waves over here. Her latest album
The Nameless
had critics gushing with praise for her spiky, pop infused, finely crafted songs. The album spawned a number of successful singles including 'Reuben', 'Moving' and 'Sing for Your Supper' and has found Davey receiving plenty of deserved international recognition.
Other Dublin bands worthy of a mention include
No Monster Club
and
Bats
. The brainchild of Bobby Aherne (previously of
Dublin Duck Dispensary
) No Monster Club offer a collection of sunny surf rock and infectious sixties garage rock and roll. Their live shows can only be described as a hazy, psychedelic treat. Five piece Bats on the other hand pull absolutely no punches with their full on blend of post-punk, hardcore and metal. The bands debut album
Red In Tooth & Claw
, released on Richter Collective, is a must for fans of Fugazi and the D.C hardcore scene.
Butterfly Explosion
's
Lost Trails
is now available and the band is preparing to go on tour in the coming months.
Cathy Davey
's
The Nameless
is out now.
No Monster Club
's
Young Guts Champion
will be available soon.