Bearded's Guide To… Columbus, Ohio, USA
Richard Kemp gives us the lowdown on what's happening musically in towns outside the UK. This round, he takes a closer look at Columbus, Ohio, USA.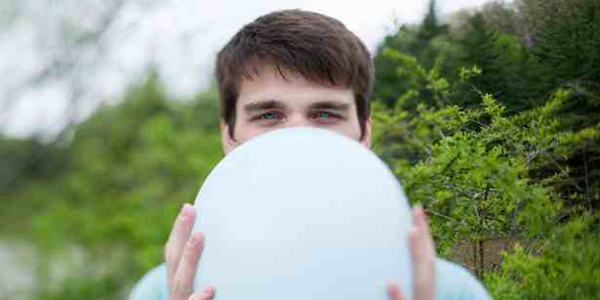 Anyone who has ever lived in Columbus, Ohio will tell you the same thing about the city's music scene: whether you're looking for rock, electro, bluegrass, jazz, funk or dance, Columbus has something for you. No one genre epitomises Columbus, making it the perfect city for any music lover to visit.
Set to the classic American grid format,
Columbus
(or C-Bus to the initiated) is the state capital of Ohio. Though often overshadowed by the ominous presence of its northern cousin Cleveland, Columbus has more than ample to offer. The city spans across neighbourhoods each a good twenty-minute walk away from the next, making it a driving town though cycling is on the rise especially with the increasing university crowd. Ohio State University (OSU) lays claim to the largest campus in the country. The university's facilities are so vast that they have taken over a whole part of town now known as the 'Campus' district. In 2011, OSU celebrated the largest-ever graduating class in the country and it continues to grow. It is also home to one of the most successful college football teams in the country, making it a strong training ground for the NFL superstars of tomorrow. And then there's the music.
To call Columbus' music scene 'eclectic' is like calling an anvil 'heavy'. You need only spend a weekend here to find every sort of music and every sort of person. Hipsters ride single speed bikes in tight vintage jeans while smoking cheap cigarettes, hippy types walk around in sandals carrying acoustic guitars and sporting long hair and even longer beards, hiphop lovers cruise the streets wearing jeans that are so immensely large they take up wind like a ship's sails. Come to think of it, you can reference most social divisions by beginning with the word 'hip', if you really try. Why can't they all just get along?
Chillwave decksmith
Brothertiger
(a.k.a. Ohio native John Jagos - pictured) has only been recording for a few years and is already looking like one of 2012's most exciting up-and-comers. Jagos embodies the spirits of M83 and Toro y Moi to make soft, melodic music that could easily serve as a soundtrack to love making, sleep or both. Another DJ making waves is
KGBeatz
. Less chillwave, KGBeatz (real name Kevin Brugger) uses 'old skool' fusions of scratch and hiphop while mixing in elements of techno and industrial to create a sound that is both danceable and solid. Brugger has a real passion for the dance spirit of early 80s hiphop and tries to bring this in with his music in the hope of spurring on a breakdancer or two. KGBeatz can often be found playing 'Gallery Hop', the monthly night where art galleries across the city open to the public, serve drinks and hire DJs to crank out the floorfillers. No cheap pops, of course, simply good music with real soul.
Electro indie troupe
The Town Monster
take synth-fused rock and lashings of dancefloor bootyshaking to create horror movie-style opuses. Watching these guys play is like witnessing a live execution, but without all the blood, gore or killing. Mostly just dancing. Sort of like the 'Time Warp' but not really at all.
Hiphop outfit
G. Finesse and the NS
blend funk, soul, reggae and rap beats to create the kind of live show that can go on all night long. Similar to KGBeatz's philosophy, G. Finesse et al strive to make crowd-pleasing hiphop that appeals to dancers and groovers alike. Further party rhythms come from the likes of
MojoFlo
, a seven-piece funk act that manages to fuse jazz, blues, hiphop and rock without ever sounding stale, and
fo/mo/deep
, who have developed a modest following with their brand of collective jazz-funk.
However, at the very heart of Columbus, Ohio lies its homegrown bluegrass. One of the many prides of Ohio, bluegrass is often considered by outsiders as the predecessor to country music – a cardinal sin around these parts. In Ohio, bluegrass is seen more as the unintentional father of country, with country being its stripped-down, less interesting, bastard son. That embarrassing offspring that no one ever discusses at Christmas. Unlike country, which has the tendency the walk the fine line between pleasing enough and chronic, bluegrass is always good.
Instantly recognisable by his long dreadlocked beard and warm smile, acoustic folk troubadour
Eric Nassau
is known throughout Columbus as a talented musician and one of the city's absolute nicest guys. Nassau's music is steeped in oldtime mountain jams that could easily pass for traditional numbers. Nassau injects a lot of personal storytelling into his songs, which make them all the more mesmerising when played live. Another musician whose sound echoes that of the oldstyle Midwest is
Jack Parker
. Parker left Ohio for a year or so to go explore California and hike the Appalachia Mountains. Somewhere in between the two, Parker developed his solo acoustic style that later evolved into his debut record
Driftwood
. Since then, he has returned to Columbus and is now a firm staple in the bluegrass circuit.
However, the biggest name is Columbus bluegrass is unarguably
The Spikedrivers
. Since 2003, the Ohio sextet has been bringing crowds together to bask in the glory of homegrown Ohio folk jams. Bandleader Jesse Henry wins hands down as world's most enthusiastic frontman while fiddler Megan Palmer sets your dancing shoes alight with the speed and ferocity in which she can belt out a jig. Just watching these Ohioans in action is enough to make you step back in awe, if only from the sheer size of double bass/mandolin player Steven Fox's bushy beard. While their roots are fixed in bluegrass, The Spikedrivers find time to blend generous helping of rock, soul and blues. They even slip in a Rolling Stones cover or two from time to time. Whether its a folk festival, jazz event, rock gig or straight-up hoedown, you can put money on seeing The Spikedrivers there. These guys get invited to almost every local festival going – and with good reason, as the townsfolk of Columbus love to watch them play almost as much as they love to dance.
As for outdoor sonic experiences, Columbus has them in droves. The city holds a strong festival tradition with events for all ages and tastes. Started in 1972,
Community Festival
(ComFest) celebrated its 40th anniversary this year. Perhaps comparable to a Woodstock in farmers' country, ComFest is an annual celebration of the musicians, artists and activists that are doing great things in Columbus and in its surrounding areas. Independent, family-friendly and run completely by volunteers, ComFest provides a positive atmosphere for people to enjoy good music and get more involved with their own community. There is decent beer on tap and entry is always free, making it one of the most important dates on the C-Bus calendar.
Twenty-five miles east of downtown Columbus, Legend Valley served as location for this year's edition of
All Good
, a music festival dedicated to bringing an exciting mix of the renowned and the obscure. This year, crowds were treated to sets by the likes of
G. Love & The Special Sauce, The Flaming Lips, Rubblebucket, Michael Franti & Spearhead
and Grateful Dead alumni
Phil Lesh
and
Bob Weir
, though in separate acts.
Columbus is home to the largest gay community in the Midwest, a statistic which is celebrated every summer during the annual Pride parade. Draped with beads, streamers and carrying gigantic speaker systems, the parade marches from the north side of the city down to the centre until reaching Goodale Park, where stages are set for all manner of fun to begin. Dancers, fancy dress wearers and painted-up musicians litter the park, encouraging everyone to smile, laugh and share in the love. It's also an excellent excuse for a party.
September welcomes the annual arrival of
Hot Times
, a three-day outdoor event for all those who might be suffering from post-festival blues. Hot Times is run by the same community cooperative as ComFest and sets up stages for live music, art demonstrations and fiercely energetic poetry slams. While ComFest marks the beginning of Columbus' summer, Hot Times is its inevitable end.
After festival season has come to a close, some cities might fall under the radar until next summer. Not Columbus. Here, there is always a reason to have a good time and plenty of great venues to have it in. On the cusp of the Campus district and Clintonville,
Dick's Den
is a folk-styled haunt that sells decent beer, though only in bottles, and puts on regular bluegrass and jazz shows. Every Tuesday night, Dick's opens its stage for all comers to join in with the presiding bluegrass jam sessions. Fiddlers, ukulele players, guitarists and mandolin wielders all get up to cajole the people into getting down. The night ends when everyone's toes finally stop tapping.
Sat almost directly opposite Dick's is
Kobo
, a small bar venue that serves draught and brings in the more psych/jam band crowd.
Woodlands Tavern
has also developed a clientele of psychedelia-loving jam fanatics with a particular focus on the stylings made famous by Jerry Garcia and The Grateful Dead. Watching a show at Woodlands sometimes feels like travelling back to a time when everybody was starting a band and tie-dye shirts were the norm.
Ace Of Cups
has become notorious across the city for its monthly 'Heatwave' night, where DJs come to spin rare classics on beautiful vinyl. Punters dance well into the early hours, sweating profusely, while the DJs make sure to play every single track in full.
Newport Music Hall
and
The LC
form two of Columbus' larger venues for theatre productions and big, stadium-filler bands, while
The Basement
handles anything in between. In the next couple of months, The Basement will play host to Other Lives, Nada Surf and Electric Six.
A steadily rising scene built on community, cooperation and open minds, Columbus has the edge on most other cities in the Midwest. Their dedication to local talent and homegrown music is commendable and will help the town flourish as a major contender in the future of music.