Bearded Premiere: Juffage - Fate's Gone Away
Juffage debuts his new video for single 'Fate's Gone Away' right here on Bearded.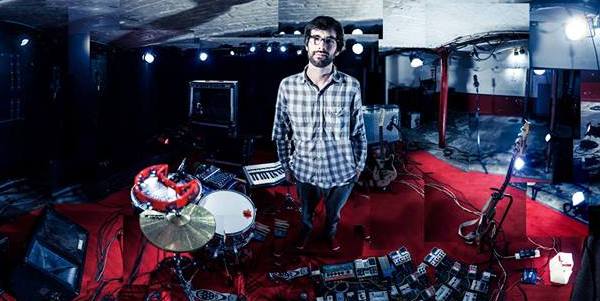 If
Juffage
were cockney, he'd be Burt from
Mary Poppins
- the otherworldly, multi-instrumental entertainer. Luckily, Jeff T. Smith (a part-time name of
Juffage
) isn't also a chimney sweep and thus has the time to bring us great scapes of songs that rock and sway out of his fist of control.
Here,
Juffage
gives Bearded the privilege of debuting his latest video in a series spanning a month. And it's a real slice of live
Juffage
action. For the first new track in the series, we are brought a 5/4 mini-epic which never sounds forced. It's a perfect example of the greatest function of
Juffage
- to bring the truly experimental and artistic into a popular setting where it is perfectly disguised, passing itself off as simply good pop music whilst planting seeds. Bearded experienced this when we were lucky enough to catch
Juffage
's only gig of the year at the Leftbank Centre, Leeds, where he played with octophonic sound in the surroundings of a church and other top-class local talents. At the end of the video, after all the swells and troughs
Juffage
has frantically passed on to us, he takes one long, intense and almost spiteful look at the audience and finishes it with a decisive beat of the tom.
But alas, with no more
Juffage
gigs planned for this year, we can only wait to experience this in person whilst he continues to grow stronger and more frustratingly incredible.