Bearded exclusive…Eureka California's latest single
Eureka California have the sort of two person punk band joy that only comes from a teenage blowout. With their third album Versus set to be unleashed on the UK on 25th March an exclusive release of their latest single 'Cobwebs on the Wind' was just the sort of welcome we're willing to give at Bearded.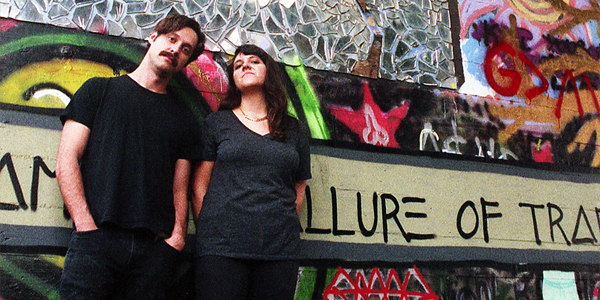 Bio
Name: Eureka California
Location: Athens, Georgia, US
Genre: Punk, grunge
Similar Artists: PAWS, Dinosaur Jr.,
Contact:
Bandcamp
Facebook
Website
Tumblr
Twitter
Events: The release of single Cobwebs on the Wind from upcoming album Versus
Eureka California, oddly enough hailing from Athens in Georgia not their namesake, have been pushing out sounds in their home country for a number of years now. But with this as their third release they've decided that the UK is primed for being infiltrated. They've dipped their toes in before. In the summer of 2015, and previously the band toured with
Witching Waves
as their support, so they're pretty well embedded in the raw rock and punk side of things.
Being as the place of Eureka itself in just under 3,000 miles away from their hometown there's a good chance that the music the band makes is, in some way, holding a torch for the California sound. It's sunshine rock with shit speakers making distortion and noisey fuzz, filling all the gaps between your ears and the instruments. Bluntly, it's happy energy bottled and delivered straight to you.
As a single 'Cobwebs on the Wind' continues this vibe. It's got the youthful, sunshine image that is jigged across the entirety of the band's Versus album. However, its subject matter is quite different to that as Jake from the band explains: "This song was written in the same 24-hour period as "I Will Write Mine Over Potomac" and "Everybody Had A Hard Year." The original working title was "The Transported Man." We still write the song as "Transported Man" on all of our setlists.The song is about death from a realist perspective." The staccato strums and an effortlessly speedy vocal deliver "it's always the same and it will never change" as a final parting shot for barely three minutes of blasted energy.
For drummer Marie, 'Cobwebs on the Wind' still holds a melancholy feel, "During the recording process a few things happened during this song that I had never tried before or gotten to work before, and it was really exciting to me to finally work them out. It is one of my favorite songs to play, but it made me really sad to listen to for a long time. Maybe having fun playing it makes it easier to deal with what the song is about." When the remainder of the album is released at the end of March previous single 'Sign My Name with an X' will surely impress, but back burner album tracks 'Another Song About TV' and 'Everybody Had A Hard Year' make sure that Versus doesn't blow its load early but pace itself over the course of 11 (albeit incredibly short) tracks. For fans of feel good bands that blast out a short, energetic, concise, no nonsense reel of punk songs where the solos consist of no more than two notes, Eureka California are here. For fans of
Tokyo Police Club
, just as much as
Dinosaur Jr
.