Bearded exclusive…Emily Rodgers' latest single
America's tradition of pushing out raw folk artists that love a haunting violin continues with Emily Rodgers latest single, 'In The City' from her forthcoming release Two Years. Part the plaintive acoustics of Alela Diane, part the hollow warble of Lykki Li or bitter harshness of Kristin Hersh 'In The City' is one for fans of the modern take on folk coming out of America's early noughties.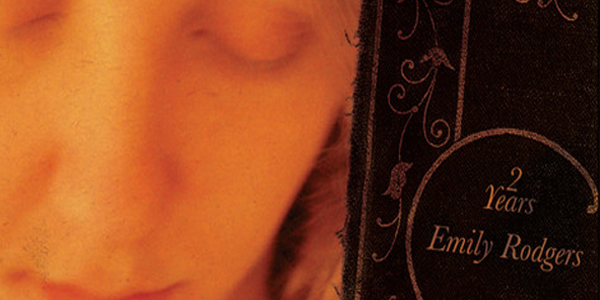 Not since 2009's
Bright Day
has Emily Rodgers released an album. That changes when this year's
Two Trees
is released on June 10th, but ahead of that we've got a couple of single releases to go. The third in line from the album is 'In The City' which the good people at her record company have given Bearded as an exclusive for your ears to munch on.
Coming from the same box as
Alela Diane
,
Kristin Hersh
,
Mazzy Star
or
Beth Orton
when they are delivering acoustic numbers with simplistic ringing chords and hollowed out raw vocals to ears, 'In The City' pings about your ears with all the nightly horror of a major metropolis. With a moaning and groaning cello and rigidly plucked guitar forming a spine to the song, Rodgers' vocals hit it hard and harsh like a human slammed against an inner-city mesh fence as she sings, "I was born again in this city."
It's quick to build, and on the album the song is surrounded by like-minded companions on whatever journey we are about to be taken by Rodgers. It could be traditional and out into the woods, but there's more of a metropolitan vibe to this and other songs on the album. Enjoy!