Youth Man – Five Songs (Alcopop!)
The latest EP from the Birmingham punks is one of a scratching incisive blast of an EP with hidden value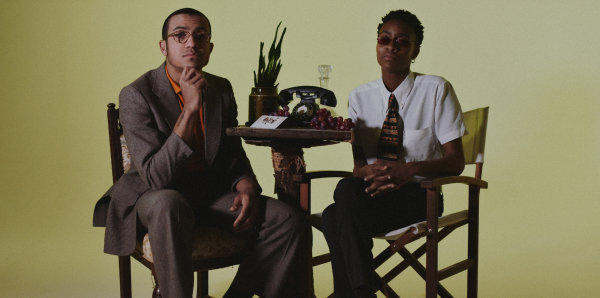 Having toured every darkened venue of the West Midlands,
Youth Man
have gained notoriety on the live circuit and now the duo's latest EP
Five Songs
, which is a raw steaming kettle of a collection, has enhanced that reputation.
"There are five new songs on it," quips lead singer Kaila Whyte, when asked about the new record "We wrote a lot of stuff and discarded a lot of stuff – the five songs you'll hear are the ones that made the cut. Most of the lyrics were written while we were invading Europe in a van on tour with Trash Talk, so a lot of it's about cabin fever and fatigue and intoxication and stuff."
That cramped atmosphere and the intoxicated living certainly show. On songs Constantly, Valley Girl and Statuesque voices are crammed into the short two minute deliveries either barking at each other (Constantly) or barging for space (Statuesque). This is where the self-professed punks are at their best. Whyte's vocals are harsh and rasping contrasting to more liquid backing vocals.
For an album of straight-up punk the music gives more, the more listens. While EP opener Mainland is more obviously progressive on first listen, its many parts don't have as much depth or difference as straight shooting track I Don't Know. Keeping the lyrics short, uncomplicated and reverberating seems to work best. Especially with small additions to the chord progression in bites of solos.
The overall impression of
Five Songs
is one of a scratching incisive blast of an EP. It's still raw and harsh, but as their first record as part of a new label the Birmingham punks have released a next step towards a full length release. This step shows maturity that has been refined from the initial appearances in the many pubs and clubs of Birmingham, but as Whyte admits 'more shows…led to more shows. Over time, the rate at which we write and record new material has steadily slowed'. If the duo has time to cram voices and bites to chord progressions then the next release will continue to improve.