The Barr Brothers – Alta Falls (Secret City)
Lauded Montreal quartet issue surprise EP to coincide with tour dates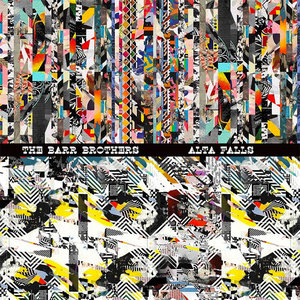 As anyone who witnessed
The Barr Brothers
' frankly jaw-dropping support slots for Calexico around the UK recently can attest, the Montreal quartet have become one of the premier exponents of the form known as Americana.
Faithful onstage to the studio bound versions, dazzling combinations of slowly percolating minimalist elements and beautifully restrained arrangements,
Alta Falls
follows swiftly on the heels of last autumn's critically celebrated, if criminally over-looked commercially
Sleeping Operator
album.
A surprise digital-only release described as some of the band's 'favourite misfits' from the lengthy sessions for their second LP, the songs are far more than mere cast offs.
Beginning like its parent album with a meditative instrumental that gradually blossoms into the second track, here 'Oscilla' swells in volume until the tumbling vocal of 'Burn Card' gets underway.
The title track forming the centrepiece of the EP supplies the high point, faintly evoking alt. rock titans Low in its slowly rolling tempo and plaiting of lead singer Brad Barr's vocals with classically trained harpist Sarah Page.
Led by a rough-edged slide guitar figure and bolstered by a gospel choir, 'Never Been a Captain' is reminiscent of mid seventies-era Bob Dylan, providing some welcome grit in the oyster.
Created around an undercurrent of backwards guitar, closer 'May 4th' is a three and a half minute sliver of softly tiptoeing guitar and piano so hushed it comes close to being almost ambient.
Demonstrable proof that the band were going through something of a purple patch with the marathon album sessions, even with Bearded's wretched mathematical skills, it becomes apparent that there must be enough remaining material for a third installment, hopefully soon.