Stealing Sheep - The Mountain Dogs (Red Deer Club)
Second EP from twee folk goddesses from Liverpool.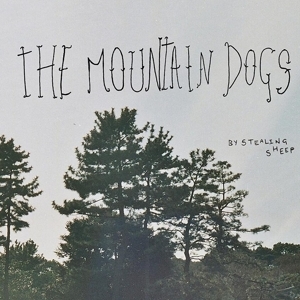 Stealing Sheep's latest release finds the Liverpool-based female three-piece branching out from the serene alt-folk which denoted their debut EP.
What If the Lights Went Out
announced them as an act which could elegantly sit alongside The Unthanks, Hannah Peel and Bjork. Its follow-up pushes them into different territory, revealing a hitherto-unknown love of lo-fi and reverb-drenched girl groups.
For anyone who fell in love with the fragile melodicism and Yann Tiersen-like melancholy of that initial outing,
The Mountain Dogs
might at first seem a little jarring. The title track sees them move away from slumbering folk sounds in favour of quirky indie-pop delivered at comparatively breakneck speed (you could be forgiven for thinking that you were playing it at the wrong speed, John Peel style). Wonky electronics and skittering beats whirl around odd guitar tunings and the trio's swooning harmonies.
Their enchanting vocal formation remains their strongest facet. It's the focal point of their finest moments, whether it's the girl group swoon of 'Pass Through You' – which is reminiscent of Dum Dum Girls at their slinkiest – or the bruised, mournful tones on 'Your Saddest Song'. The latter is a bittersweet pop song enveloped by a poignant mood and twanging guitar twinned with pattering drums, and could easily be mistaken for a guitar band signed to 4AD, such is its spectral and otherworldly ambience.
Using ancient analogue synths – like those which underscore 'Your Saddest Song' and the beguilingly sweet 'Noah's Days' – the trio craft heartfelt songs propelled by pummelled tom toms and creaking guitars which combine folk-derived wistfulness with off-kilter instrumentation and – on 'Pass Through You' – Velvets-inspired discordance; muscular and fleshed out, dripping with reverb and topped with haunting vocals.
The Mountain Dogs
is an accomplished EP which marries folk with psych-pop flavours – a winning recipe which Stealing Sheep have perfected here.