Saint Saviour - Suukei (Guerrilla Music)
New EP from Saint Saviour, who is becomming some very hot property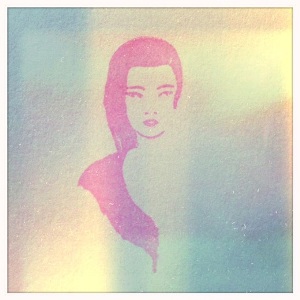 Otherwise known as Becky Jones, you might have already heard her beautiful voice on tracks by Groove Amada. Since breaking out on her own as
Saint Saviour
, she has won many fans. She was soon the darling of BBC Radio One's Jo Wiley, and with good reason.
Before the Jo Wiley tip puts you off, her music is anything but 'trendy' commercial electronic music. Comparisons to Kate Bush abound, because her voice is undoubtedly as pure as they come, and along with a very impressive vocal range, it can send shivers down your spine.
Her
Suukei
EP showcases her talents extremely well, with influences ranging from Asia on 'Red Sun', to the heart rending 'Here In Me' to her very true cover of Kate Bush's 'Army Dreamers', her voice suited perfectly to the nuances of the song. Indeed going back to her cover of the classic [and some would say untouchable] Joy Division song 'Love Will Tear Us Apart', it takes a brave musician to cover songs which are so close to people's hearts, but she pulls it off, and rather well. Her previous releases have been somewhat darker affairs, but
Suukei
combines uplifting beats with evocative lyrics, with her startling vocals, and the EP as a whole is a rather gorgeous work of art. If you are interested in remixes, there are two Red Sun mixes, which both stand up as strong tracks in their own right. You can secure it for a mere £3.49 off iTunes, and believe me, for the extra tracks, it is worth every penny. Get ready for a Saint Saviour love in folks, because whatever your musical taste, this very talented lady is here to stay.