Peaness: No Fun (Self Released)
Debut set of infectious indie pop from the Chester trio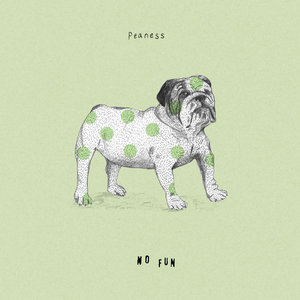 The first fruits from Chester alt rock trio
Peaness
, the quartet of tracks that comprises
No Fun
builds impressively on the nascent talent signalled on lead track Summer Song.
Sharing a title with The Stooges standard later covered by that band whose lead singer became a butter salesman, the EP is nearer to melodic indie pop than ear flaying punk.
Revolving around a Cribs-worthy guitar line and handclaps, the
title track
's sure footed stop-start dynamics and unfussy arrangements showcase songwriting smarts from the outset.
Pushing even that into the shade, the disc's highlight Fortune Favours the Bold arrives second. Shifting gears during the verses from half speed to full pelt, the unison guitar/bass riff powers a lyric that takes a subtle swipe at the current economic/political situation '
It's all about money/And I'm forever earning pennies
' without resorting to sloganeering.
The harmony rich I'm Not Your Problem underpinned by a high-life guitar riff gives way to concluding track No One, the most punk influenced cut here a sullen lyric '
They told me I could be someone/But I'm not
' built around an ascending chord vamp.
An excellent short story done and dusted in an ultra compact 13 minutes, the set more than sates the appetite before the arrival of full length novel. Debut album soon please.