Mama Roux: Mama Roux (Electone Records)
Dr. John influenced Merseyside quartet unveil highly promising debut EP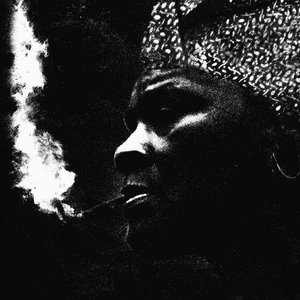 Named after the Dr. John track, Liverpool quartet
Mama Roux
bring an inventive spin to bands from the 1968-70 era when The Doors, Cream and Peter Green-era Fleetwood Mac combined blues, jazz and driving hard rock into a sound that unwittingly laid the foundations for prog and heavy metal in the 70s.
Without lapsing into mere recreations of the above bands, the present group, like much-feted prog-psych ensemble Wolf People, possess the musicianship to carry off a fresh take on the sound of their influences and crucially, the wherewithal not to drift into showboating and one-upmanship. As the band's live show demonstrates, the band actually appear to listening to each other without straying into amp-cranking, competitive, solos-at-dawn duels.
Opening with the anguished blues howl of 'Never Been More Alone' anchored by a Jack Bruce style descending bass riff and keyboard patina reminiscent of 'Riders On the Storm', the entire tempo shifting affair clocks in at a lean three and a half minutes.
Held together throughout by a superlative drummer able to switch from light jazz pattering to all out pummelling, the presence of Cream sticksman Ginger Baker looms large over the likes of 'Fool For You', which is given ballast by massive harmonies
Lead track '
The Storm
' centred around a melancholy piano motif that explodes into life effectively distils the group into one song, combining the rustic psychedelia of Merseyside antecedents The Coral and the New Orleans voodoo of aforementioned influence Dr. John. Heading to the run-out groove, extended cut 'You've Got to Live' closes the set switching between crunching hard rock and resigned blues lament before heading into a downbeat sax-led coda.