Luke Rathborne - I Can Be One / Dog Years (True Believers)
Combination of two EPs sees Rathborne wearing his influences on his sleeve.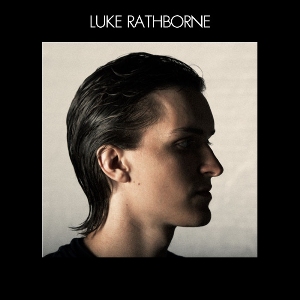 Luke Rathborne is a young man with friends in high places. The Brooklyn resident shares a manager with the Strokes, and has been invited on tour with Devandra Banhart. After releasing two albums, this punk rocker-turned introspective singer-songwriter has hooked up with some members of Anthony and the Johnsons, for this mini-album which combines two EPs. But is he any good?
He's certainly a talented mimic. The eight tracks here see Rathborne trying a variety of vocal styles and musical approaches as he works through some of his influences. With its cod-spirituality and 'feel my pain' vocals, opener 'Tomorrow' has a whiff of Radio One circa 1997, its windy bluster reminiscent of an album track from 'epic indie' merchants Embrace, Coldplay or The Verve.
The cheerier Elliott Smith-meets '66 Dylan of 'Dog Years' is an improvement, before we plunge back into Britpop's second division. 'Pantomime Fear''s piano, strings and hoarse vocals have an over-familiar Liam-does-Lennon vibe. At this point you'd be excused for wondering what the hell the fuss is about.
Luckily for us, he then decides to pastiche some better acts. The spectral 'I Can Be One', complete with Anthony Hegarty-style falsetto, hits the spot, as does 'Solon Town''s freaked-out Ryan Adams balladry.
The improvement continues as the record finishes strongly. 'Sad Days' is a sweet cello-assisted widescreen ballad and 'Motor City''s strings are affecting, although closer 'You Let Me In' over-emotes somewhat, as far too many singers do nowadays. Less is more, people!
Rathborne certainly has a knack for networking, and he'd do ever so well on an indie Stars in Their Eyes. But while he can replicate some fine musicians pretty accurately, little of this mini-album shows any sign of an original voice – and the actual songs are rather underdeveloped.
Will the real Luke Rathborne please step forward?