Johnny Fox - More Or Less (Self-Release)
Most musicians are influenced by their surroundings – some more than others. That's certainly the impression you get when listening to More or Less, the latest EP from Wexford-born, Sao Paulo-based singer-songwriter Johnny Fox.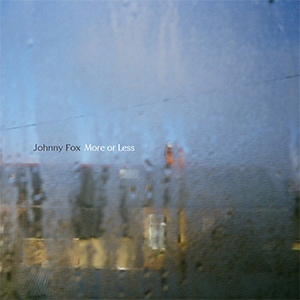 The EP is the fifth release from Johnny – not to be confused with
King Blues
frontman
Johnny 'Itch' Fox
– and draws heavily from the new Brazilian sound of bands like
Supercordas
. Three tracks of wonderful soft guitars, mixed with
Fox's
soft vocals create a rather enjoyable look into the sounds currently coming out of Brazil, juxtaposed with
Johnny's
traditional Western singer-songwriter instincts.
The highlight on the EP comes with
All Those Ugly Things
, sandwiched between opener
Static
and closer
Laughing Stock
. Recorded in Johnny's bedsit in bustling Sao Paulo, it's an impressive effort considering the limited resources that he has had to work with in his adopted town. There is a fragility to the music, between the hauntingly slow musicianship and the lifting quality of Fox's voice present on all three, though the combination is most potent on
All Those Ugly Things
, at times verging on
Tom Waits
set in South America with its slow, lounge jazz stylings.
Johnny promises a return in early 2013 for his band
The River Fane
– it's a return that's almost certain to be imbued with some of the fantastic ideas their frontman has picked up on his travels. Each EP has built on from each other for
Johnny Fox
this year, and hopefully it only continues to get better.