A Hawk In The Rain - One (Self-Release)
It's a real pleasure when you stumble across the musical gems that are to be found scattered across our humble Internet. Coincidentally, that's just what happened when Bearded came across A Hawk In The Rain.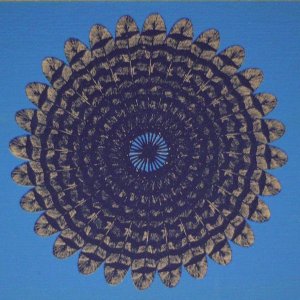 A Hawk In The Rain
is a collaborative musical project between Birmingham based label
Lantern Records
, and New York based artist
Cassis
. The music displays a deep sensitivity for the gaps in music – highlighting the serenity that can be found when artists just enjoy the more gentle tones in life. Their appreciation of the silence serves only to enhance their euphoric and climactic builds that are strewn across their debut EP
One
– grabbing you by the throat while simultaneously hugging you. If that's possible. The opening track 'I Run From You' chugs and grooves with a fantastic fluidity, inviting you into the record with enticing shared male/female vocal interplay.
The music draws you further inside with the beautifully arranged 'Counting Clouds', while the mellow voice of Tom Lingard has your ears wrapped up in freshly washed velvet sheets in the wonderfully gently 'Miracle'.
A Hawk In The Rain
run a daily blog over
ahawkintherain
, where they're in the process of accumulating funds for their next EP - receiving donations via Kick Starter. A charming, subtle, and intelligently written five track EP written by four musicians who display a raw passion for their trade.