Cheatahs – Cut The Grass/Kenworth (Wichita)
The London four-piece don't push any boundaries, but do enough to keep fans salivating for their full-length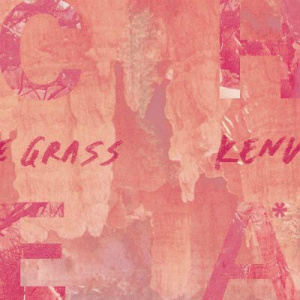 Back in the hazy, distant memories of last year's halcyon November,
Cheatahs
released their impressive debut EP, entitled
SANS
, with many drawing comparisons to the sepia-toned golden era of shoegaze back in the early '90s, and acts like
Swervedriver
. Now, with their as-yet-unnamed full-length tabled (early 2014 is the rumoured ETA), the foursome are dropping a double A-side release with all the bombast of a chestburster.
The London-based fuzz-pop quartet have a cosmopolitan background, with the members hailing from Germany, Canada, the UK and the USA, each bringing a broad palette of different influences and cultures. Together, much like a Power Rangers Megazord, they form into a giant robot something more than the sum of their parts, showcasing a feral pop streak with nods to
My Bloody Valentine
, a woozy psych deluge and quasi-punk furore. They distance themselves from other shoegaze revivalists like
Yuck
and
The History Of Apple Pie
by harnessing raw energy and a swaggering post-punk darkness, instead of revelling in the lackadaisical. They're more
METZ
(who they've recently supported in Europe) than
Asobi Seksu
.
On the double A-side release, there are two glittering efforts. The first, 'Cut The Grass', channels a warped kind of
Joy Division
, with the synth hook almost mimicking their magnum opus, 'Love Will Tear Us Apart'. On the guitar front, things are more
Sexbeat
. There are rolling waves of white noise like someone sharpening an axe; docile strums like the jangle of C86. It's a malevolent pop on display here, equal parts rebellious anarchy and bubblegum pep. 'Kenworth', the second number on the release, wields the grit more prominently. There's a chugging motorik and wild, flailing pre-choruses; the percussion is abrasive and manic. The vocals do nod to a glitzier atmosphere, but the harmonic and rhythmic melange is altogether more moshpitty.
Cheatahs are going from strength to strength with each release they unveil. In a sea of shoegaze and fuzz-rock, they're breaking new ground, albeit tentatively. The scraped-knee rawness of the aforementioned METZ and
Eagulls
is injected into the wall-of-noise fray, enabling the band to proffer a different facet in the form of skate-punk/neo-hardcore. It's not an overcooked thread, but one that does subtly set them aside from the rank'n'file. This double A-side doesn't really offer any new information – it's a stopgap snack between main courses – but it's entertaining nonetheless, and is going to have people engaged with the band in time for their upcoming LP.