Pinkshinyultrablast Return With Colossal New 15 Minute Track Songs
Russian dream pop specialists release colossal new cut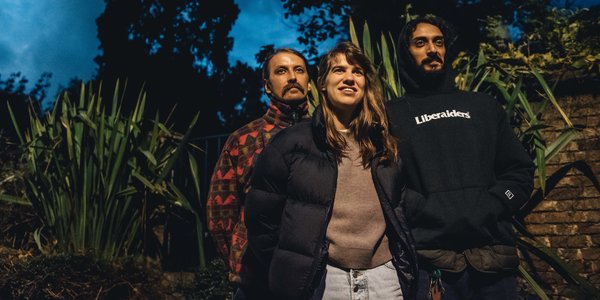 Russian shoegaze / dream pop outfit
Pinkshinyultrablast
have announced their return with a colossal new track entitled Songs.
The first release by the band since their hugely acclaimed 2018 LP
Miserable Miracles
, Songs is available via their
Bandcamp
page and Club AC30s Soundcloud site.
Recorded in 2015 during the sessions for the group's second LP,
Grandfeathered
the track pulls together a series of sections that effectively plays as an EP. Piloted by guitarist Roman, lead singer Lybov's celestial vocals weave their way through the cut's shifting dynamics from percolating synth pop to roaring distorted guitar textures.
With Lyubov based in LA for the past few years while Roman and electronics maven Rustam have remained in the group's hometown, St. Petersburg, the trio have created their most recent material working remotely.
Pinkshinyultrablast recalled of the track, "This one is kind of an oddball. I think when we recorded Songs we weren't really sure what to do with this 15-minute-long beast, or if we will ever get a chance to release it. For some reason, this B-side feels especially dear to all of us. Possibly because it encapsulates a certain time of us existing together as a band, a very specific moment. We've been living in different cities for over four years now, and I think what I miss the most about us all being in the same place is the ability to regularly spend time together in the same room, practice, and run ideas by one another - just communicate and figure stuff out, side by side".
Songs is available now via Club AC30
Check out our 2018 interview with the group
here
Pinkshinyultrablast Links