Vessels announce 2011 Tour, and the release of their new Album Helioscope
With Tour dates across the UK, and their first ever gig in Ireland, Vessels also offer a few treats to keep us sweet while we wait.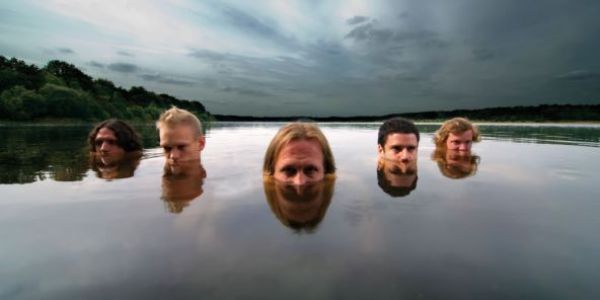 Celebrating the start of a New Year, and the release of their second studio album
Helioscope
we have a few treats to offer all you lovely people;
Vessels have released a live recorded
Video
of 'The Trap' from their forthcoming album, which beautifully exemplifies what you can expect from a live performance
And thats not all! You can now hear the full version of 'Meatman, Piano Tuner, Prostitute', released in November and the first single to be taken from the forthcoming album,
and
get a free download of b-side 'Ornafives', all from the band's
Website
.
2011 Tour Dates;
Sun 20 February - The Duchess, YORK (with Stuart Warwick)
Mon 21 February - The Captain's Rest, GLASGOW (with Stuart Warwick)
Tue 22 February - The Lemon Tree, ABERDEEN (with Stuart Warwick & Debutant)
Wed 23 February - Hustlers, DUNDEE
Thu 24 February - Speakeasy, BELFAST (with Kasper Rosa)
Fri 25 February - The Workman's Club, DUBLIN, Ireland (with Stuart Warwick & Enemies)
Sat 26 February - The Quad, CORK, Ireland (with Stuart Warwick)
Mon 28 February - The Harley, SHEFFIELD (with Stuart Warwick and Emphemetry)
Tue 1 March - Academy 3, MANCHESTER (with Stuart Warwick)
Wed 2 March - The Borderline, LONDON (with Stuart Warwick)
Thu 3 March - Jam, BRIGHTON (with Stuart Warwick)
Fri 4 March - The Haymakers, CAMBRIDGE
Sat 5 March - British Wildlife Festival, Brudenell Social Club, LEEDS