Vessels / These Monsters @ The Hope, Brighton – 13.07.10
These Monsters have been gaining notoriety for quite some time now, having played on the line-up with hip London promoters Playground, and due to play Wolves Fest later this month.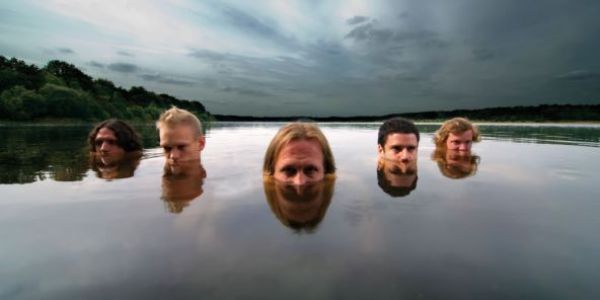 Subsequently, all the hype had really built up the anticipation of watching a blinding performance. It was great to see an intriguing instrumental band whose skillful guitar-playing more than justified not sticking to traditional set-ups. The songs sung of their own accord. Plus, anyone who can combine brass instruments without sounding like a horrific eighties outfit deserves a medal. However, the overall show was a little lack-lustre, as the band admitted themselves, "[We] got really shitfaced last night, so I apologise." Still, the song that we were all waiting with baited breath to hear, the heavy, prog-laden 'Call Me Dragon', was a brilliantly executed gem.
After taking time out in Dallas to record their second album with John Congleton of The Paper Chase, we were all looking forward to getting a glimpse of what may be in store on
Vessels'
next release. Due out next February is the hopeful plan - featuring some very special guests, we were told. One of these guests was Brighton's own Jacob's Stories, who joined the band onstage for a beautifully rendered version, the first time they'd actually played it live all together. A song for stargazing, but with a heavy edge to it, live drum samples, intricate guitar parts and Stu (Jacob's Stories) melancholic vocals. This has only whetted our appetite for their next record. Their newer work is a little more accessible than the highly alternative slant their former records possessed, but a change of tack is nearly always progressive, especially for a band that clearly has a lot of scope when it comes to writing. Vessels are certainly ones to keep an eye on.