Lorelle Meets The Obsolete Announce New Album Datura And UK Tour Dates
Storied Mexican alt. rock outfit return with sixth LP Datura in June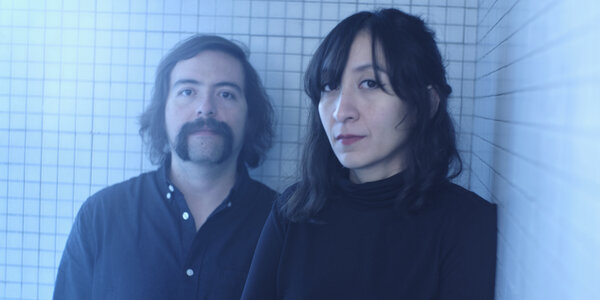 Mexican alt. rock specialists
Lorelle Meets The Obsolete
have announced details of their sixth LP
Datura
due for release in June with UK live dates to follow in September. Due for release on 16th June through London based shoegaze label Sonic Cathedral, the disc is the follow up to 2019s warmly received
De Facto
.
Tracked at the band's home studio in Ensenada, Baja California, the set was mixed in Canada by Jace Lasek of The Besnard Lakes. Trailed by pulsatant titled lead single Dínamo, the group have described
Datura
as the most direct and concise record of their career so far.
"One of the rules that we had when writing was to keep the songs minimal in terms of instrumentation," guitarist Alberto González said in a statement. "We didn't want to do overdubs and endless layers this time around," singer and guitarist Lorena Quintanilla added. "We limited ourselves to the instrumentation of the new, four-piece line-up and we recorded almost everything live. The songs had to be very solid."
Building on the band's psych rock foundations, the new material draws inspiration from post punk and No Wave and the 'live in the room' approach of The Beatles in
Get Back
.
Turning to live work, Lorelle Meets The Obsolete visit the UK for a string of shows beginning in mid-September, with further dates set to be announced.
Datura is released on 16th June through Sonic Cathedral

Lorelle Meets The Obsolete UK tour (more dates TBA):

Sun Sept 17, Manchester – White Hotel
Mon Sept 18, Glasgow – The Old Hairdresser's
Tues Sept 19, Newcastle – Cluny 2
Weds Sept 20, London – The Lexington
Thurs Sept 21, Birkenhead – Future Yard
Fri Sept 22, Bristol – Rough Trade
Sat Sept 23, Falmouth – The Cornish Bank
Sun Sept 24, Ramsgate – Music Hall

Tickets here
Lorelle Meets the Obsolete Links