Wild Nothing: Indigo (Captured Tracks)
A summation of their output so far, the dream pop group serve up an ace with album number four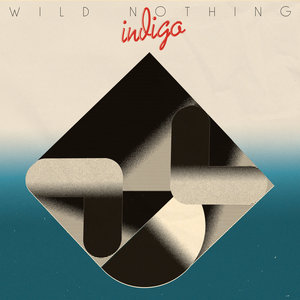 An outfit who have quietly gone about becoming major players in the US indie scene over the past decade
Indigo
, the fourth LP by dream pop purveyors
Wild Nothing
is easily their most eagerly awaited set to date. With their most recent UK tour alternating between sold out clubs and appearing as main support to Kings Of Leon, following the increased exposure the opportunity is surely there for the Virginia outfit to go overground.
While the group's live game remains as strong as ever, despite being perfectly satisfactory on initial impressions, previous LP 2015's synth-steeped
Life Of Pause
had less staying power in the memory banks than its exalted predecessor
Nocturne
(2012), which has become something of a cult album. Effectively soldering the best bits of the band together into one piece,
Indigo
takes what Wild Nothing have become known for: their early lo-fi jangle pop incarnation, their progression into sleek synth pop and their fondness for gliding 1980s production tropes and delivers it in one package.
Tracked at legendary LA recording hub Sunset Sound, redolent of The Doors and Prince, the atmosphere has seeped into the record, with everything here bathed in the sharp relief of California sunshine. Playing to larger rooms has clearly done wonders for the band's confidence as the lapel grabbing
title track
makes plain at the top of the LP. Comparable to the way Michael Stipe's voice became clearer across R.E.M.'s first five albums, in line with the band's increased audience and time spent on the road, group leader Jack Tatum's singing has improved hugely, leading the songs in forthright style.
An LP stuffed full of potential singles Oscillation, combining of acoustic guitars and sweeping strings plus the cascading synths of Partners In Motion which harks back to excellent 2013 EP
Empty Estate
showcase the outfit's skill at crafting choruses.
Citing Roxy Music's final album
Avalon
as a particular influence, (cited as an inspiration by Sophia Coppola on modern classic
Lost In Translation
which provided Bill Murray with a
karaoke turn
), the lush textures are matched some of the strongest hooks Tatum has created. Handling the musical accoutrements deftly, the brass-assisted Through Windows evoking the melody lines that Andy MacKay supplied for Roxy is the nearest the band have come to writing an earworm refrain, while the string section assisted Flawed Translation is a lush dream pop confection.
Counterbalancing pop prettiness with guitar scrawls, Canyon On Fire evokes criminally underrated Fleetwood Mac gem Isn't It Midnight from
Tango In the Night
. The Eighties references continue with the pitch-shifted synths of The Closest Thing to Living, redolent of a cut from
The Life Of Pause
, with Tatum's fretless bass sound evoking Eberhard Weber's work on Kate Bush's groundbreaking 1980s albums.
A perfect crystallisation of the group's progress so far that sounds extremely close to the best thing they've done, if
Indigo
is the album that Wild Nothing hope to reach a bigger audience with, they've certainly brought the right songs with them.
9/10