By The Sea: Heaven Knows Magnolia (Dell'Orso Records)
Wirral dream pop specialists return with first new album in eight years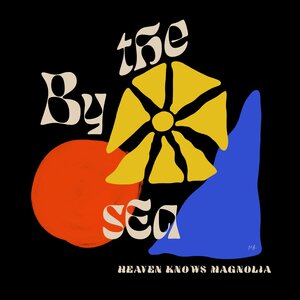 Shoegaze groups like taking their time. Broken up then reactivated, (Ride, Slowdive, The House of Love, Lush) or operational but dormant (erm, My Bloody Valentine and that's it), the leading lights of the genre take things at their own pace. Wirralian melodic diviners
By the Sea
fall into the latter category, as eight years after their excellent post punk inflected second LP
Endless Days, Crystal Sky
they finally resurface.
The songwriting muscle memory developed on
Endless Days…
and 2012s jangle pop inspired
eponymous debut
clearly remains. An update to their sound has been enacted however, with Liam Power's vocals higher in the mix, casting greater light on his lyrics. A welcome development as the singer has lost none of his knack of crafting lyrical hooks that lodge in the memory.
Like their previous two LPs, the present set is imbued with a strong sense of place, the upbeat stomp of lead single
Harry and Stevie
chorusing "
You could move to the city / Or stay by the River Dee
". Indie pop confection Mt. Pleasant named after the Liverpool thoroughfare, evokes the feeling of being stood at the summit of the street between the iconic structures of the Everyman Theatre and the Metropolitan Cathedral, not the opposite end of the road next to the grotty NCP.
Featuring some of the most immediate tracks the group has issued to date Love Letter courtesy of bassist Chris Deakin possesses Stereolab's straight ahead motorik drive, the Farfisa organ keys replaced with metronomic guitar figures. A strong contender for a follow up single meanwhile Desire Paths provokes memories of missing in action Swedish noise pop doyens The Radio Dept.
Bedbound Melodies ("
Tell God I can't sleep without a phantom for some company
") consists of little else than a synth pad, an acoustic arpeggio and Liam's plaintive vocals. Paying tribute to its writer guitarist / singer Carl Roberts, Carl's UFO alternates between stargazing Flaming Lips-esque wistfulness and crunching alt. rock. Shall We Put On How I Long? saunters along with the same wayward gait as Pavement bolstered by fuzzy guitars, while the earworm vocal melody of Anywhere You Like is steered by Andy Royden's on the money drum patterns. Dialling the tempos right back, melancholy closing cut The Let Downs twinkles like a mirrorball in slow motion.
Hopefully not the quartet's last album of the decade given their release rate – unlikely as new songs are reported to have been written –
...Magnolia
is the impressive culmination of a lengthy return journey to the studio. What a long, strange trip it's been. Lovely to have you back.
4/5