Chickenhawk freebie and tour.
Leeds band Chickenhawk are giving you a free download from their upcoming album and announce a european tour in support of Alexisonfire.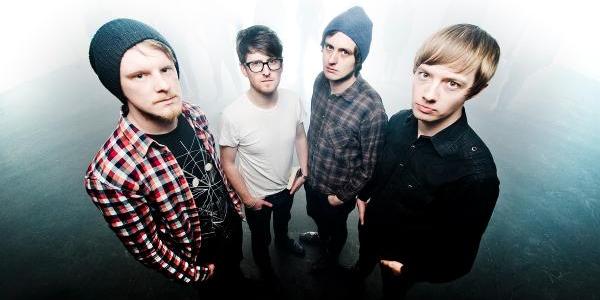 With new album
Modern Bodies
released on 1st November through Leeds label Brew (home to Kong, These Monsters, Humanfly, Castrovalva), Chickenhawk have offered up a free download of opening track 'Scorpieau'
here
.
Having covered every inch of the UK touring the country's length and breadth, the band have established themselves as one of the hardest working bands in the country. In support of
Modern Bodies
the band are currently on the road with We Are The Ocean and have also just been confirmed as support on the upcoming Alexisonfire european tour.
30th September w/ We Are The Ocean - The Joiners, Southampton [SOLD OUT]
1st October w/ We Are The Ocean - The Forum, Tunbridge Wells
2nd October w/ We Are The Ocean - ARU, Cambridge
4th October w/ We Are The Ocean - Academy 2, Oxford
5th October w/ We Are The Ocean Clwb Ifor Bach, Cardiff
6th October w/ We Are The Ocean - White Rabbit, Plymouth
7th October w/ We Are The Ocean - Cavern Club, Exeter
8th October w/ We Are The Ocean Orange Box, Yeovil
9th October w/ We Are The Ocean - Academy 2, Liverpool
11th October w/ We Are The Ocean - Fibbers, York
12th October w/ We Are The Ocean - Corporation, Sheffield
15th October - 'In The City'/ Brew Showcase - Gullivers, Manchester
28th October 2010 w/Alexisonfire - Melkweg - Amsterdam, Holland, Netherlands
29th October 2010 w/Alexisonfire - 59 to 1 - Munich, Germany
30th October 2010w/Alexisonfire - Luxor - Cologne, Germany
31th October 2010 w/Alexisonfire - FZW Visions Weekender - Dortmund, Germany
1st November 2010 w/Alexisonfire - Batschkapp - Frankfurt, Germany
2nd November 2010 w/Alexisonfire - VK - Brussels, Belgium
4th November 2010 w/Alexisonfire - Solus - Cardiff, Wales
5th November 2010 w/Alexisonfire - Pyramids - Portsmouth, England
6th November 2010 w/Alexisonfire - Metropolitan University - Leeds, England
7th November 2010 w/Alexisonfire - Academy - Manchester, England
9th November 2010 w/Alexisonfire - ABC - Glasgow, Scotland
10th November 2010 w/Alexisonfire - Academy 1 - Newcastle, England
11th November 2010 w/Alexisonfire - The Forum - London, England
12th November w/Alexisonfire - Rock City - Nottingham, England
14th November 2010 Constellations Festival w/ Liars & many more - Leeds, England
23rd November 2010 w/Torche & Part Chimp - Brudenell Social Club - Leeds, England