The Men: Drift (Sacred Bones)
NYC alt. rock outfit ring the changes on eclectic seventh LP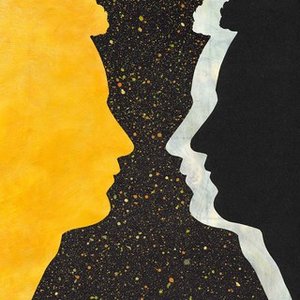 Long standing fixtures of the American underground, Brooklyn group
The Men
continue the group's exploration beyond the guitar-mangling punk of early LPs
Immaculada
(2010) and
Leave Home
(2011). As transitional album
Open Your Heart
(2012) indicated, the band had developed a burgeoning interest in classic US rock, with this new disc tipping its hat to the iconic likes of Neil Young, The Byrds, and The Doors.
While the band were initially inspired by their hometown's No Wave and punk movements, the aptly titled
Drift
suggests heat-hazed lonely highways and the long afternoons of Californian summers than the hardscrabble New York City rumble of earlier works. Recorded to 2" tape with Guided By Voices associate Travis Harrison on engineering duties the LP stands as The Men's most spacious effort to date, with the minimal amount of overdubs allowing the textures to breathe.
Anchored by jazzy electric piano chords ala Ray Manzarek, When I Held You In My Arms is a trudging down-in-your-cups 3am ballad, with The Doors' influence also looming large on Final Prayer, as a delay pedal figure that suggests the dying embers of a fire is overlaid with a spoken word vocal that evokes the colossal likes of The End and When the Music's Over.
The anguished howl of driven to distraction service industry worker Maybe I'm Crazy '
I'm living in the city that never sleeps/Selling chicken on rye
' leans a bit too hard on the influence of chroniclers of NYC blue collar life, Suicide. More successful are Rose On Top Of The World which re-imagines acoustic powered California sunshine pop as sung by Lou Reed and the woozy Laurel Canyon psychedelia of Come To Me.
Harking back to the band's earlier incarnation, Killed Someone is a bracing blast of gnarly riffs that calls It's So Easy by CBGB alumnus Willy De Ville to mind (Friedkin used it long before Tarantino did). The huffing harmonica and gliding lap-steel of So High is a ringer for mid-1970s Neil Young, while Sleep sounds like an extract from terrifying American-pioneers-go-bonkers-horror
The Witch
(2015).
Ten years and seven albums in the game, Drift might not be perfect, but the Brooklynites' willingness to push themselves forwards and not take the easy option of mining the same punk tropes again deserves praise.