Tallies: Tallies (Fear Of Missing Out)
Toronto dream pop outfit release promising debut set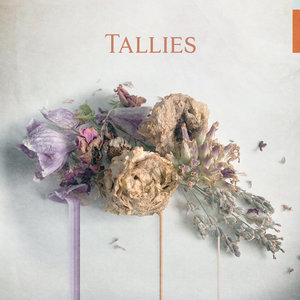 The first album by Toronto based dream pop quartet
Tallies
, their eponymous debut takes its cues from some of the UK independent sectors' greatest bands, The Sundays, The Cocteau Twins and The Smiths. Inspired by The Sundays' matchless
Reading, Writing and Arithmetic
against a backdrop of The Cocteau Twins' shimmering guitar arpeggios, the album bears a smidgen of Ride's swirling shoegaze textures.
With lead singer Sarah Cogan's vocals a ringer for The Sundays' Harriet Wheeler at times, impressive lead single
Mother
evokes Paul Weller's underrated ventures into soul pop with The Style Council in the 1980s. Powered by a string of Johnny Marr-esque minor chords, Midnight sees acoustic guitars move to the forefront, while Trains In Snow (something the UK is particularly adept at not coping with) is surrounded by suitably blizzard-like FX flurries.
Not So Proud where Cogan's voice truly soars is one of the finest moments here with a melody that easily lodges itself into the memory, while Eden sounds like something from Liz Fraser & Co's
Heaven Or Las Vegas
. Constructed around a delay-pedal powered riff, Beat the Heart and the pretty, ascending guitar riff of Rocks (not the Primal Scream classic) are tightly constructed jangle pop cuts.
The best moment arrives at the close as the strident pace of
Easy Enough
dovetails nicely with the whirlpool guitar work and woozy chorus that builds towards an extended coda. While some variation in tempo would have been welcome, there's more than enough swooning melodicism here for
Tallies
to be a promising introduction to the outfit.
3/5