Fránçois & The Atlas Mountains - Solide Mirage (Domino Records)
French/British alt. pop stalwarts return with their most wide ranging LP to date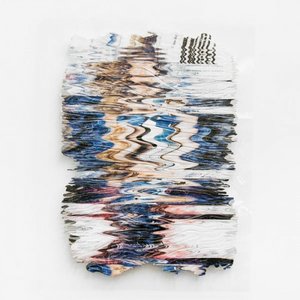 Returning with their fifth LP, French/English collective
Fránçois & The Atlas Mountains
have established themselves over the past ten years as purveyors of rhythmic alt. pop of some distinction.
Led by Fránçois Marry, who moved from his native South West of France to live in Bristol and later Glasgow in the 2000s is now situated in Brussels with a rolling band of Atlas Mountains. Coming to greater attention with 2012 set
E Volo Love
their first album for Domino,
Solide Mirage
in addition to improving their craft sees the collective venture further out than before sonically.
With Marry's slight but melodious Francophone vocals leading proceedings, the disc proves the group are as adept at gentle acoustic missives and African rhythm powered indie pop as at heads-down, no nonsense rock. The subtle melodic touches of singles Grand Dérèglement (Great Disruption, one of the few titles that wasn't mangled by Google Translate) and Tendre Est l'Âme are sonic confections that announced the band's reappearance with some style.
Perpétuel Été (Perpetual Summer), rich in Beatles harmonies showcases the outfit's folk music leanings, while 1982, constructed around chiming arpeggios and strings scored by Arcade Fire collaborator Owen Pallett is gorgeous ear balm. Unfortunately, two duds placed back to back midway through, 100,000,000 and the cleverly titled but overlong Âpres Après slow proceedings down to a crawl. Revving up considerably, the storming Bête Morcelée is an exhilarating garage rock banger that kicks up complete mayhem then departs in under two minutes and is a avenue the band should definitely pursue further.
The Bo Diddley beat powered Jamais Deux Pareils and the gentle patter of the Apocalypse à Ipsos make excellent use of the band's skill at crafting Highlife guitar lines, while Rentes Écloses ebbs away into gentle jazz flavoured improv before fading from view. Solid proof in audible form that Pan-European co-operation is always a good thing.
Fránçois & The Atlas Mountains Links